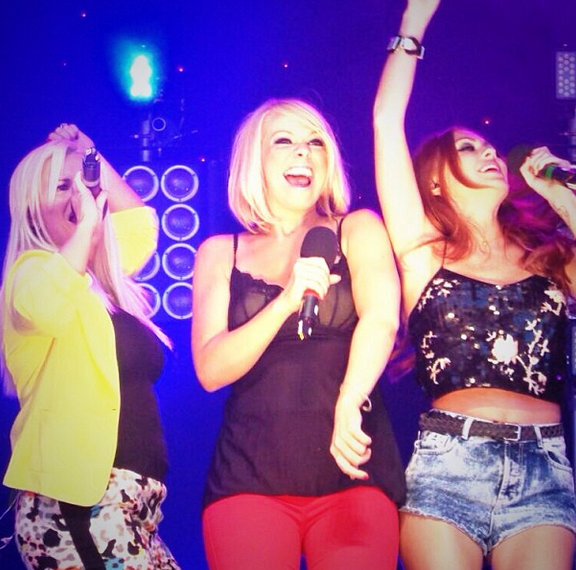 There is nothing quite like an adorable baby video to really brighten up your Friday and we couldn't help but share this.
Former Atomic Kitten singer, Natasha Hamilton, who has three sons, recently gave birth to her and Ritchie Neville's first child, Ella Rose, in September and like all new mums, she is clearly besotted.
The mum-of-four took to Instagram to share a very special mother daughter moment captioning it "My beautiful smiley little girls enjoying mummy time."
In the video, Natasha sings "you make me happy" to her little girl who is asleep. She then gives the youngster a kiss.
The new mum is obviously enjoying some quality time with her daughter, while her partner tours with his band Five. Talking about leaving the youngster, the first-time-dad said: "It breaks my heart saying goodbye to her. My little girl has completely melted me"
While the 35-year-old says that he "couldn't be happier" with his life with Ella, Natasha, and her three sons from previous relationships, he does admit that: "There are occasional times where they're screaming and fighting and I find myself throwing out those classic parent lines, like 'I can't hear myself think'".