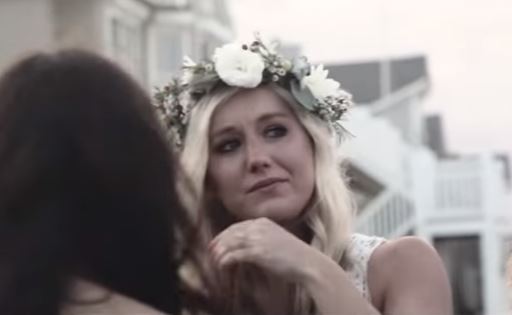 Swoon!
Of the most fun parts of a wedding is the bouquet toss, where for the craic ladies line up side-by-side preparing for a scrum. And it must work, because in the case of this wedding, the person who got the bouquet was engaged within seconds!
Yep, at her best friend's wedding, bridesmaid Marcie had no idea her now fiancé Lauren was about to propose to her at the bouquet toss.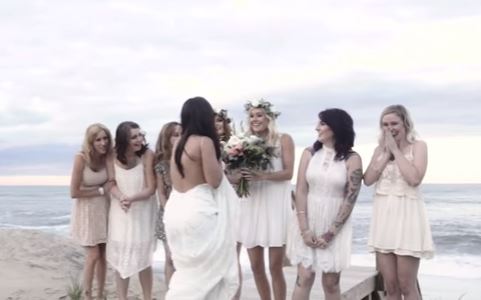 Lining up with the other bridesmaids for the toss, she was stunned when the bride suddenly turned around, walked over to Marcie and calmly handed her the bouquet.
And when she spotted Lauren walking towards her, the penny dropped and Marcie's confusion turned to tearful joy.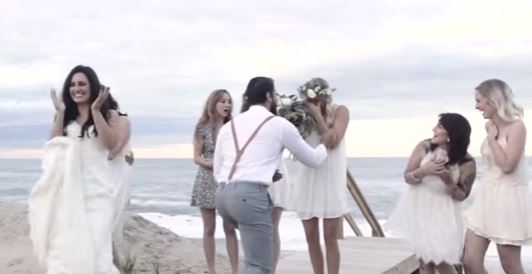 The amazing moment was beautifully filmed, capturing the moment Marcie said yes, and the squeals of excitement from their friends.
And we have to say, that's one cool bride there. Not a lot of people would like the attention put elsewhere on their wedding day so good on her!
SHARE if you thought this was soo romantic!