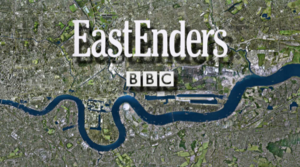 There's panic in store for Kat (Jessie Wallace) and Alfie Moon (Shane Ritchie) in EastEnders next week as the pregnant mum thinks she has gone into early labour.
Kat, who is not due to go into labour for another few months, think she is having labour pains and panic sets in when she and Alfie fear the babies could arrive early.
However, it is a false alarm but the incident prompts Alfie to seek a way to earn extra cash before the babies arrive.