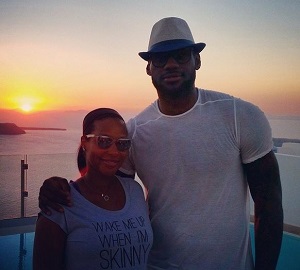 Congratulations are in order for US basketball player LeBron James and his wife Savannah Brinson, who have welcomed his third child.
According to Us Weekly, who confirmed the news, Savannah gave birth to a daughter, whom they have named Zhuri.
The couple are already parents to their two sons; 10-year-old LeBron Jr. and seven-year-old Bryce.
LeBron and Savannah revealed the sex and name of their daughter back in August, during their babymoon to Greece.
The basketball star shared an Instagram photo of himself and his wife enjoying a scenic boat trip around the islands at the time, with the caption: "Mykanos Greece is spectacular! Push gift to my wife! Zhuri hurry up and get here so your daddy and two brothers can annoy you!"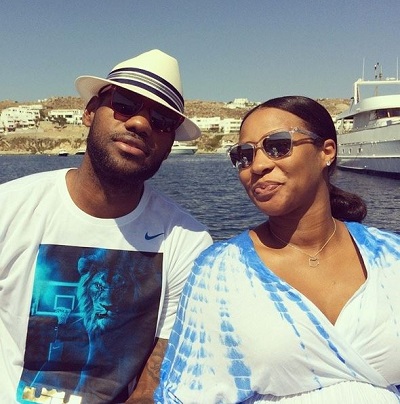 LeBron recently spoke out about his views on fatherhood in an interview with GQ magazine, likening his role as a parent to his professional role as a sports star, saying: "Being a leader of my household, a leader of Miami, a leader of Team USA – it's the exact same thing."
"You can sense when a guy is frustrated – maybe doesn't feel involved enough in the offence. As leader you go over to him, you know, 'How can I help?' Because at the end of the day, we all have one common goal – and that's to be great," he added.
Congratulations to the family.