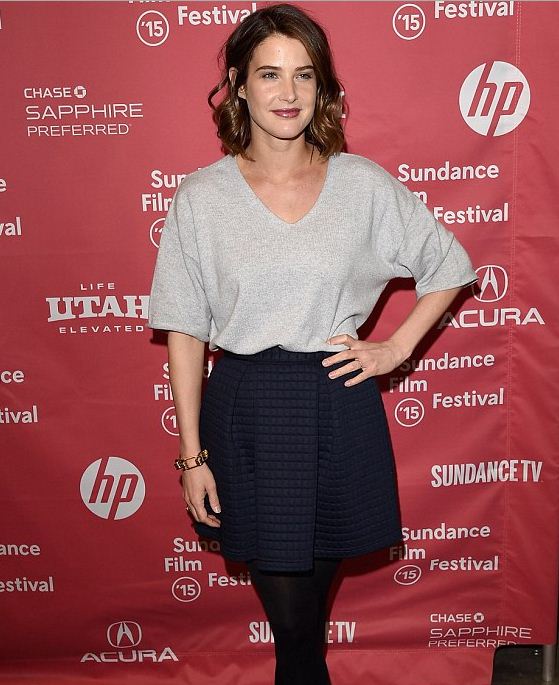 Having only just revealed that she gave birth three weeks ago, this star was then spotted at Los Angeles International Airport with the new arrival, but true to form the protective mum kept her baby firmly under wraps!

Cobie Smulders arrived in LA yesterday after her appearance at the Sundance Film Festival in Utah and was determined that her new arrival would not be subjected to paparazzi flashbulbs or media intrusion.

Keeping the baby close to her chest under a cosy black and red coat, Cobie passed through the airport with a friend.

Smiling, laughing and keeping her hands firmly across the bundle beneath her coat, the happy mum is clearly eager to keep her child out of the limelight.

We're sure the new arrival was thrilled to be snuggled up so close to mum!