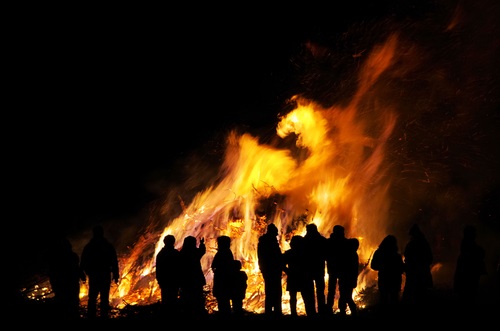 Guy Fawkes night is a great family fun evening that celebrates the capturing of Guy Fawkes in 1605 with bonfires and firework displays. Unfortunately the night can be hampered by injuries that are so often avoidable, the most common being burns from sparklers and eye injuries from fireworks.
Stick to our top safety tips to ensure you have a safe and enjoyable night:
Always supervise children around fireworks and bonfires and never let them get too close.
Hold sparklers at arm's length, in a gloved hand and pop it into a bucket of sand or water once it has gone out; sparklers burn five times hotter than cooking oil and must never be given to any child under five.
Never throw tyres, plastics, rubber, glass, household waste, manufactured wood or aerosols onto a bonfire as they produce poisonous fumes and may explode.
Untreated wood, branches, small amounts of leaves, paper and card are safe to burn.
Never use petrol or any kind of accelerant to light a fire.
Make sure all fireworks have passed the British Safety Standards.
If setting up your own display always have the following to hand: a couple of buckets of water, a bucket of soft earth to put spent fireworks in and a slow burning firework lighter.
Always ensure that bonfires are set up a safe distance away from houses, sheds and fences.
Never return to a firework that hasn't gone off, as it could yet go up.
Keep all animals indoors.