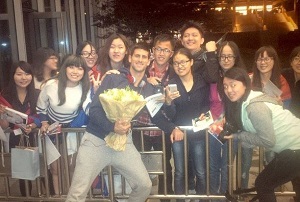 We have some more exciting baby news to share today.
Tennis star Novak Djokovic and his wife Jelena Ristic have welcomed their first child together, a baby boy.
The 27-year-old took to Twitter to share the exciting news with his followers, writing: "Stefan, our baby angel was born! I am so proud of my beautiful wife Jelena!"
The sporting star also thanked his fans for their well wishes at this exciting time, adding: "Thank you so much for your love and support. We love you all!!!"
A statement on Novak's official website added that "the birth went in the best possible manner" and that baby and mother are both healthy and well.
According to the statement, Novak is set to spend the next few days with Jelena and their son, after which he intends to travel to Paris to compete in the ATP Masters tournament.
What fantastic news. Congratulations to the couple and their family – no doubt they are enjoying every minute of this very special time.