Book series are ideal if getting your teen to read a book is more trouble than it is worth. Once you have choosen a good one for them to read, you'll struggle to pull them away until they are finished the final one.
Here are our top three book series to give to your teen:
Divergent, Veronica Roth
Included in the series: Divergent, Insurgent, Allegiant
Already a hit movie, Divergent is one for readers who love being transported to a different society. Set in a dystopian society, a woman must choose between her family and herself, a journey that becomes more dangerous the more she learns.
Gone, Michael Grant
Included in the series: Gone, Hunger, Lies, Plague, Fear and Light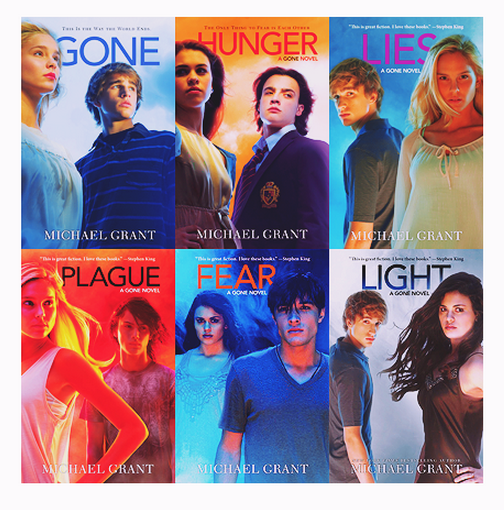 In the town of Perdido Beach, every person disappears after they turn fifteen and with several residents developing supernatural powers, this is definitely one for those into the supernatural.
The Hunger Games, Suzanne Collins
Included in the series: The Hunger Games, Catching Fire, ​Mockingjay
Every year, in the fictional city of Panem, located in the ruins of America, 12 boys and girls are chosen to take part in The Hunger Games – a reality TV show with a sinister twist. The only rule of the game is to kill or be killed - with only one winner at the end. However, when Katniss Everdeen takes her sister's place, the games, and the city, get turned on their head.