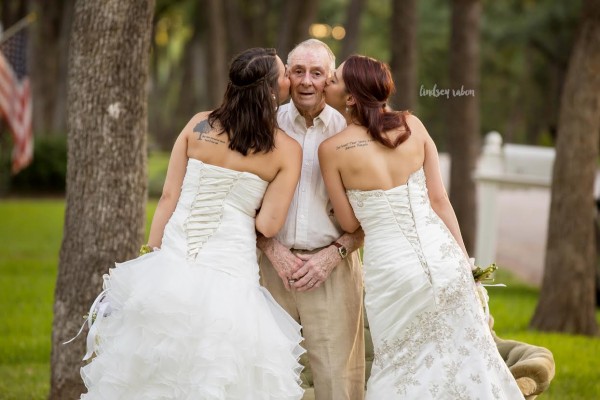 Twin sisters Sarah and Becca Duncan's father, 80-year old Scott, was diagnosed with Alzheimer's in 2012, and since has been moved to a 24-hour care facility.
Recognising that their dad might not be around for their real weddings, the Texan sisters hit on the idea to organise a beautiful father-daughter wedding photoshoot.
Donning bridal gowns and carrying bouquets, the 23-year old sisters posed alongside their beloved dad in a series of poignant images captured by photographer Lindsey Rabon.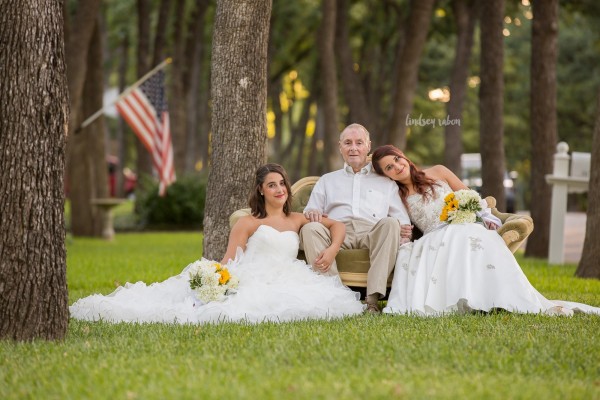 "We just randomly thought of this idea," Becca told ABC News. "Me and Sarah know that our dad is more than likely not going to be at our wedding – it's not being a downer or anything; we're just being realistic -- so we decided to do these wedding pictures with Dad.
"The entire experience was the best thing in the world. Seeing him coming down the hall and seeing us in our wedding dresses and him smiling. It meant so much to us."
"You could see the smile on his face," Sarah added. "We now get this moment for the rest of our lives and I don't think some people really understand that's why we were doing it. We want to capture the moment while we can."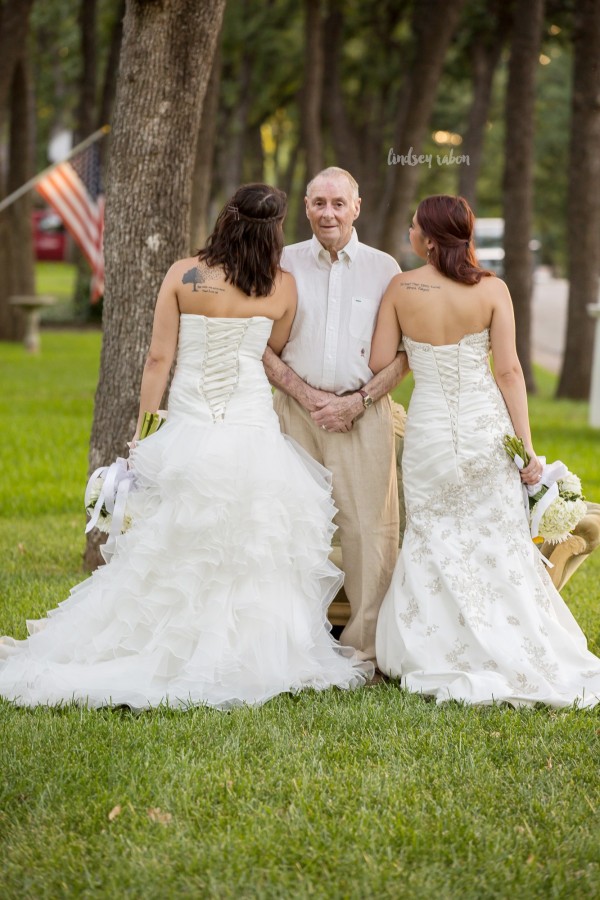 When the girls approached photographer Lindsey, who donated the photos, she loved the idea.
"The second [Pam, the girls' mum] pitched it my wheels began to turn," she says. "The session itself was great. I wasn't sure what to expect in terms of Scott's awareness or how the girls would react. But they were so amazing, they really were strong and just had a great time. Scott struggled a bit, but he was a trooper.
"Images are so powerful. It can be difficult to see it day in and day out, we have the incredible ability in this day and age to capture anything and everything.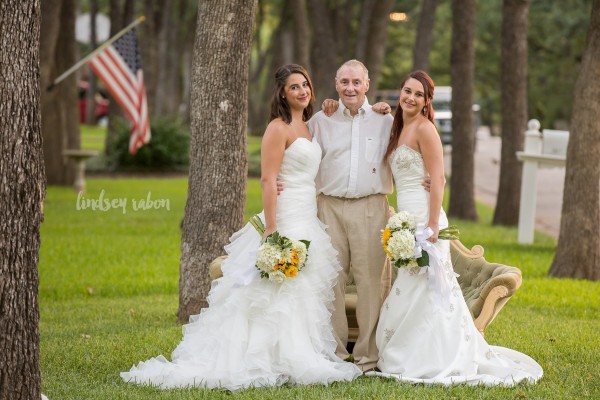 "We capture moments, milestones and in less fortunate cases, missed milestones. Every girl imagines walking down the aisle with her father. But some women are not given that same opportunity. And while it's not a replacement for the real thing, I hope that for this moment, they enjoyed this time with their father."
Sarah and Becca have now been named honorary chairmen of the Walk to End Alzheimer's to help raise awareness of Alzheimer's disease.
SHARE if these beautiful images touched your heart!