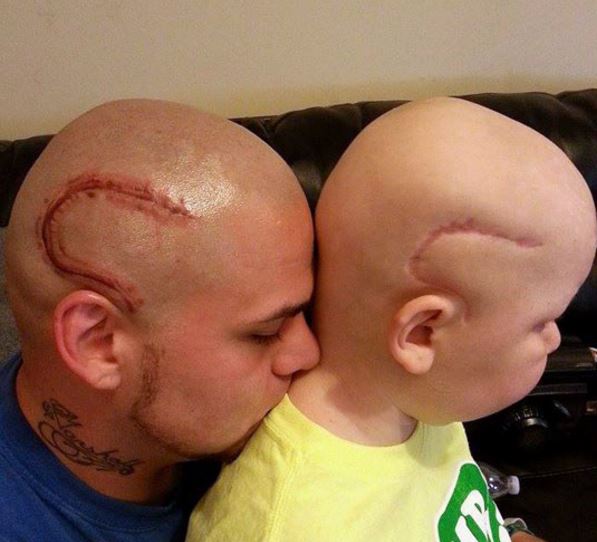 We're blown away by this!
An AMAZING dad has got a matching tattoo of a scar on his head – all to make his eight-year old son feel less self-conscious.
Eight-year old Gabriel Marshall from Kansas in the US was diagnosed last year with a rare brain tumour called anaplastic astrocytoma. And after surgery to remove the tumour, he was left with a large C-shaped scar above his ear.
And devastatingly, Gabriel told dad Josh he felt like a "monster" because of it.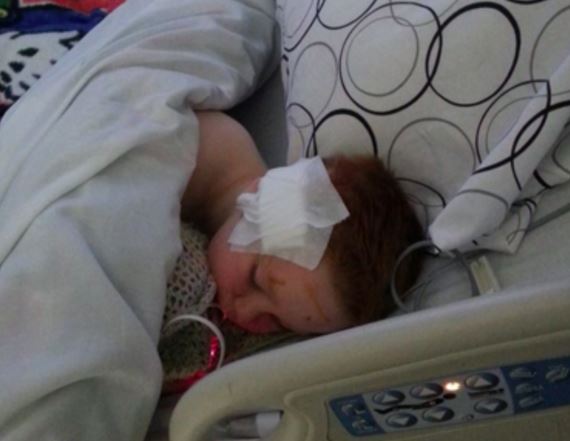 "This broke my heart," Josh told Buzzfeed, who then took the awesome step to get a tattoo that looked similar to his son's scar.
"I told him if people wanted to stare, they could stare at both of us," he said.
Absolute legend Josh won recognition for his actions when he scooped the prize for the St. Baldrick's Foundation #BestBaldDad, the contest which chooses amongst adults who have shaved their heads in honour of kids they know who have cancer.
The lengths parents go to in order to make their children happy never ceases to amaze us. Josh isn't just the best bald dad, he's the best dad – period!
SHARE if you think this dad's actions are an incredible display of the depth of a parent's love.