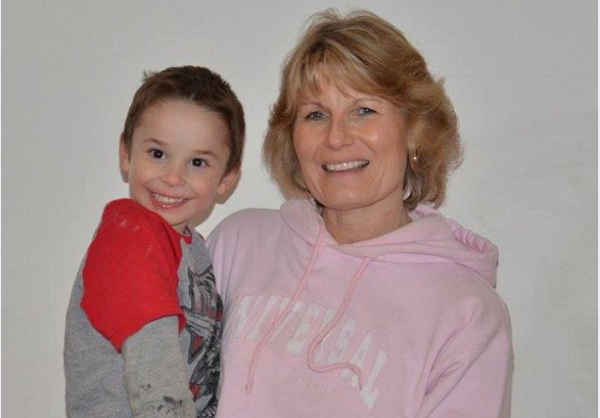 There's a special bond between a boy and his grandmother, especially in this case.
In 2014, Fiona Dowdell's grandson Tristan, then four, was diagnosed with degenerative disease Friedreich's Ataxia (FA).
He's one of the youngest people to ever be diagnosed with the rare neurological condition which affects one in 30,000 people and leads to slurred speech, problems, walking, loss of hearing, vision and speech, as well as issues like heart disease and diabetes, and eventually cardiac failure.
Devastated by the reality of her grandson's future, Fiona, from Berwick in Melbourne, Australia, has decided to do what she can to raise awareness of the condition – and much-needed funds for research into FA.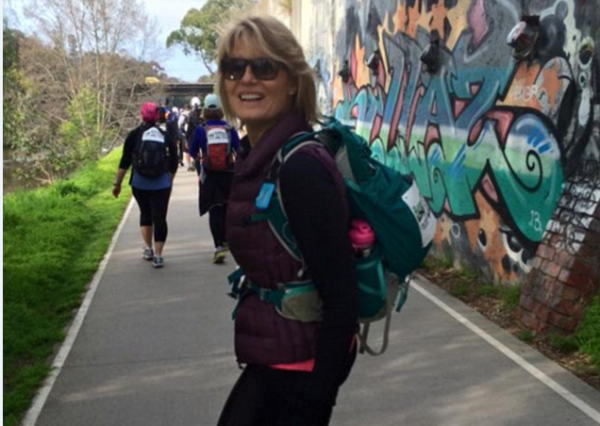 And she's doing it in the most amazing way – by walking a staggering 1,100 kilometres from Sydney to Melbourne!
That's about the same as walking from the north of Scotland down to Brighton and across to Cork – and it will take about 55 days.
According to the now five-year-old boy's Facebook page, due to his age, his condition will be "aggressive and relentless" and without a treatment or cure he could "be in a wheelchair by seven and may pass away before his 18th birthday."
For the past six months Mrs Dowdell, 53, has been training hard with long walks, two personal training sessions a week and a lot of balance and stretching work to ensure she was fit enough to complete her gruelling seven week adventure.
The driven grandmother set off from Sydney on Monday morning and will walk an average of 20 kilometres a day along the coast towards Melbourne.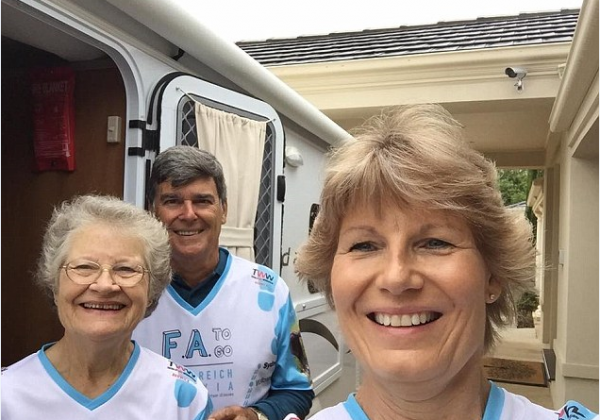 In mid-January, Mrs Dowdell tore her meniscus - an obstacle that left many wondering whether she would be able to do the walk.
However after meeting with her surgeon they decided she would complete the walk and have any necessary surgery upon her return, as well as have a lot of physio and strapping beforehand.
Mrs Dowdell will walk all the way to Federation Square in Melbourne and will be followed closely by Tristan's grandfather and great-grandmother in a caravan.
"Since Tristan was 1, he fell over constantly, was always tired and wouldn't walk on uneven ground When his legs started collapsing for no apparent reason, we knew something was seriously wrong," the family wrote.
"We saw many specialists and finally at 4 years of age, he was diagnosed with Friedreich Ataxia. We were devastated. I knew it was bad. All I kept thinking was 'how long does he have?' Now I know, it's not long."
The money Fiona raises en route will go towards new trials, medicines and more researchers working towards a cure and directly towards Tristan and others just like him.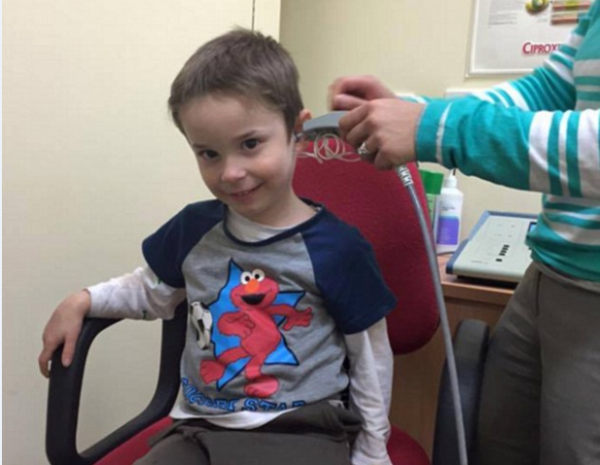 So far, Mrs Dowdell has raised $8,384.68 of her $20,000 goal - about €5,500 out of €13,500) after 70 generous donations.
The proud gran set off from the Opera House at 8am Australia-time on Monday and is on her way towards the south coast where she will pass through major towns, including Wollongong, Kiama, Narooma, Bermagui and the Lakes Entrance.
She also had official t-shirts made for herself and Tristan to wear as they walked side by side for the start of the long walk.
Mrs Dowdell currently has 216 followers on her Facebook page, where she will share the details of her journey for the next seven weeks.
Visit https://give.everydayhero.com/au/f-a-to-go to donate to support Tristan and future research into Friedreich's ataxia. The site also contains more information about Fiona's incredible journey.
SHARE to raise awareness of this terrible disease.