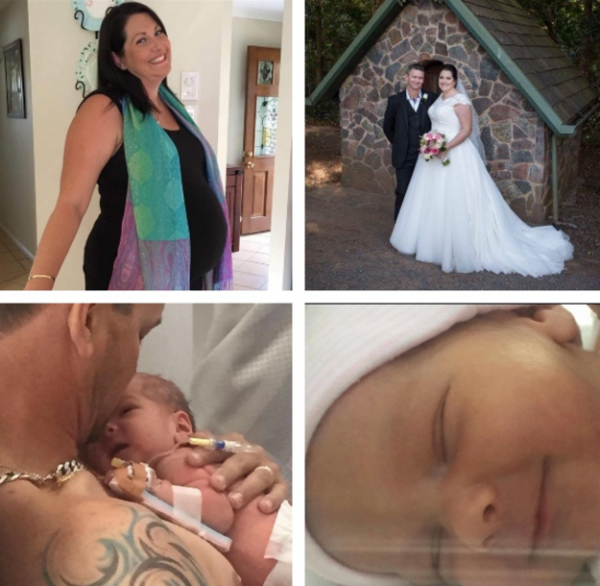 This dad lost his wife as he welcomed his new daughter the world and posted a heart breaking photo which capture the bitter sweet moment.
Amanda and Glynn Sheppard were overjoyed at the news they were expecting a baby and after nine months it was time to welcome her to the world.
Tragically however, Amanda died while undergoing an elective caesarean.
Glynn was by his wife's side when she passes and later took a moment to meet his new baby daughter, Willa properly.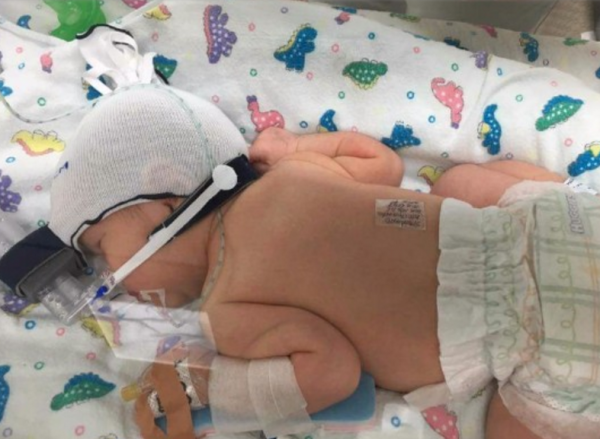 Glynn shared the photo that captured the moment online which has now been shared by media outlets around the world.
After the tragic loss of his wife, a family friend created a GoFundMe page to help Glynn with the new baby.
Posting about the loss, she said:
"'This day was supposed to be one of the best & happiest days of their lives and instead she has now left her beloved husband and brand new baby girl behind."
More than 300 people have now pledged money, clothes and linen for the duo raising more than $21,000.
SHARE this bittersweet story.