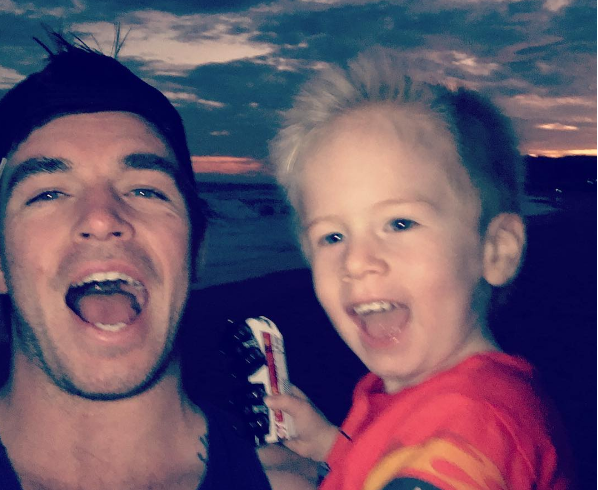 "The first time I got that call that my wife's waters had broken, something changed" opens the letter written by father-of-two, Brad Kearns.
Brad is the hilarious and honest voice behind the parenting blog, DadMum, and recently penned a message to his followers, recalling his son's birth.
"The excitement of almost being a dad went straight out the window because holy fuck, a tiny human was about to come out of my wife" he writes at the beginning of this refreshingly honest message.
Brad recalls what happened as he drove his wife to the hospital to give birth, saying "the louder she got, the higher my heart-rate spiked and the faster we went."
The father continues to describe his experience, citing the fact that despite his research, he had "no fucking clue what was going on".
Brad ended the message with advice to future fathers, "Knox was eventually born and it was beautiful. If you know any men out there who are pretending not to be nervous. Tell them they should be".
The post was uploaded to the DadMum Facebook page last week, and has been liked over 3000 times, and has been shared by almost 600 people.
Thousands have commented on the post, sharing their experiences of childbirth, and applauding Brad for his honesty.
One dad wrote "Best chuckle ever. Bahaha What we women must go through, to grow life, give life & nurture life is utterly outrageous!"
While childbirth is tough, it is so worth it to meet the little human you created.
SHARE and let us know your funny birth stories.