If you're looking for ways to keep the entire family entertained then we've got the perfect activity for you!
Following the launch of its popular Little Garden collectables campaign earlier this year, M&S Food is releasing a new online video series designed to help get the nation gardening at home.
Hosted by green-fingered guru and Blue Peter gardening presenter Lee Connelly, AKA The Skinny Jean Gardener, the series launched on April 2 with the first fun-packed episode of 'Lee's Garden Get Togethers' – quick and easy-to-follow lessons on how Brits (big and small) can get growing their own plants, fruit and veg at home, no matter how big their outdoor space is.
Each week the masterclasses will focus on a different topic – from how to turn unwanted household objects into colourful plant palaces, to repotting and growing plants from seed, talking about nature and native wildlife, to how gardening works when you haven't got a garden at all. Lee will also host insightful Q&A's throughout the campaign, to help and advise all those beginner gardeners out there on how to get growing, whilst entertaining the family at the same time. And keep your eyes peeled for special challenges set by Lee throughout the campaign too, as this could be your chance to win a signed copy of his new book How to Get Kids Gardening.
Lee will also host a 'Super Saturday' family quiz to kick off the weekend and get families together for some light-hearted fun. Put your gardening, plant and wildlife knowledge to the test with questions like: Can carrots really help you see in the dark? And How do you keep hedgehogs happy in the garden?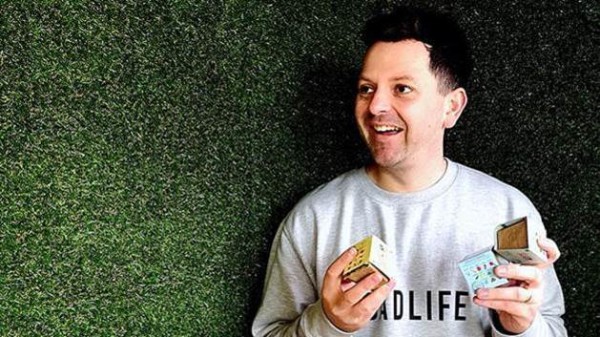 M&S Food has also announced that its Little Garden seedlings kits – of which there is 12 different varieties to collect – are currently free with any M&S Food purchase, to help keep families entertained at home (whilst remaining stocks last).
Lee Connelly, the Skinny Jean Gardener, said: "Now, more than ever, people are looking for fun things to do at home that not only keep themselves and their little ones entertained, but can also help them learn a new skill that they can continue to build on in the future. Gardening is perfect for this – and the best thing about it is that it doesn't matter whether you have a huge garden or just a windowsill – it's so easy to get started."
The new gardening series will be hosted on the M&S Instagram and YouTube page linked below: