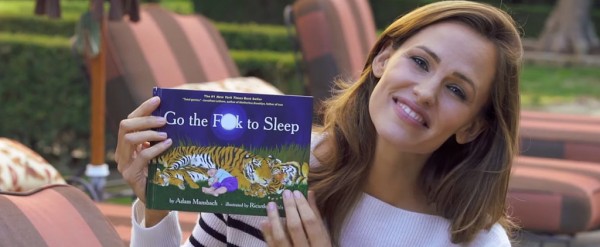 You know how it goes.
You've had a long, hard day, and can't wait to just put your feet up. But the children won't let you. No, no matter how many stories you read them, or how much begging you do, they just keep coming back looking for one more glass of milk.
Hmph.
Well, Jennifer Garner may have the solution to this common problem.
A video is doing the rounds of the celebrity mum-of-three reading out loud the hilarious, expletive-ridden 'Go The F*ck to Sleep' by Adam Mansbach.
Lounging poolside, Jen, who's been candid about her split from Ben Affleck, uses her trademark sugary-sweet voice to implore her children to hit the hay. She even ad libs a poignant line, adding: "I know you're not thirsty, that's bullsh*t, stop lying. Lie the f*ck down, my darling, and sleep."
Watch the vid below.
SHARE if you've felt like Jen before!