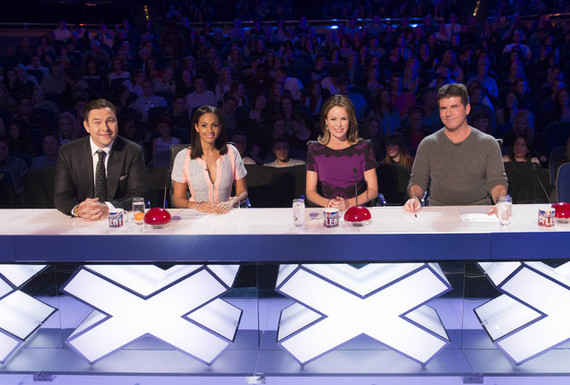 Known for her role as a judge on the hugely popular Britain's Got Talent reality show, Amanda Holden has opened up in an interview about her heartbreaking experiences with having children.
Amanda has said she is finished having children, swearing that "I can't put my family through that again".
After having a healthy baby girl, Lexi, with husband Chris Hughes in 2006, she suffered serious heartbreak while trying to have grow her family.
In 2010, Amanda had a miscarriage at 16 weeks, and the following year her son was born stillbirth at seven months.
Amanda had been taking a bath when she suddenly realised she couldn't feel the baby kicking. Almost as a precaution, she went to the hospital to have things checked out, and to her horror was told they couldn't find a heartbeat.
"From somewhere in the hospital, I could hear the most horrendous screams." Amanda recalls. "I presumed it was from the labour ward until I realised I could hear my daughter's name, "Lexi, Lexi, Lexi!" being shouted out animalistically."
"It was me wailing and making the most horrific guttural noises. Everything came tumbling down."
This wasn't the end of Amanda's troubles. She became pregnant again gave birth to a healthy baby girl, Hollie. For Amanda however the birth didn't go so smoothly. During delivery an artery was ruptured, causing a life threatening haemorrhage.
The blood loss was so severe that Amanda's heart stopped for 40 seconds. It took nine hours of surgery and several blood transfusions before she stabilised.
Amanda would love more children, but knows she can't take that risk.
"If I could, I would have more kids, but I can't put my family through that again. Chris and I were talking about this the other day, saying how if we'd met earlier we'd have had more kids, but that you end up with the ones you're meant to have. We're incredibly lucky to have our girls."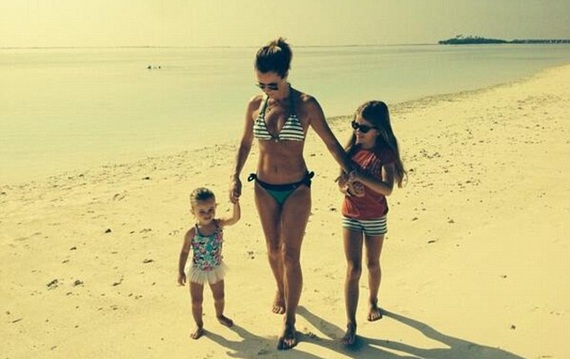 Amanda is happy with her move from acting to presenting Britain's Got Talent, as it gives her more time to be with her children, which, after her experiences, she knows she can't take for granted.
"Acting is pretty gruelling. You're away for weeks, sometimes months, on end… it's hard to balance with kids."
"BGT gave me the financial freedom not to have to worry about working all the time – and I could do it around my kids."