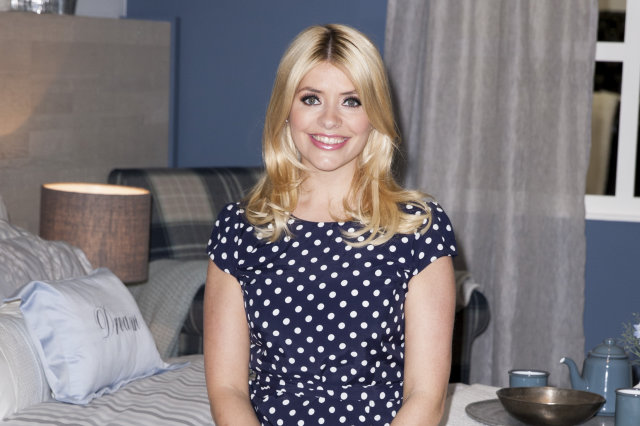 This Morning host Holly Willoughby has opened up in an interview about her new baby boy Chester and how she's handling being a mum of three.
Speaking to What's On TV, the 33-year-old star revealed that she loves her home life.
"I like the chaos that comes with it. I like that feeling of being in the house, stuff everywhere, running around trying to get everybody ready!"
While Holly went back to work at the Xtra Factor when she had her second baby, her daughter Belle, who is now three, she's planning to take it easier this time.


"I'm taking a year off This Morning, but if and when things get too much, that's when I'll change things," she explained.
Holly's replacement on This Morning is Amanda Holden, and Holly has been sharing her tips on filling the hot seat.
"We've been texting!" Holly revealed.
"But she's in good hands sat next to Phillip. I'll be watching, though, which is what I did when I had my son, Harry. I'll be taking part in the phone-ins!"
Holly has just launched the new series of her show Surprise! Surprise!, which was filmed while she was pregnant. She explains that she found it a challenge to keep her emotions in check while making the program.
"I remember being in a meeting and reading a script for one of the stories with tears rolling down my face," Holly said.
"I was in bits! Not crying was my biggest challenge because being pregnant my emotions were all over the place"
"One lady, Sophia, was 31 weeks pregnant when her baby stopped moving and she ended up losing her. She started a campaign called Count The Kicks and part of her surprise was that Alesha Dixon and I fronted her billboard campaign. You can't help but be moved by that sort of thing."