Congratulations are in order for former Real Housewives of Orange County star Lydia McLaughlin, who has given birth to her third child.
The reality star welcomed a baby boy, Roman Scott, on Tuesday, with the little bundle of joy weighing in at 7lb 3oz.
Confirming the news to Us Weekly, the star said: "Baby Roman has captured our hearts and just like that, our lives are forever changed. We are so grateful to now be a family of five."
Lydia then took to Facebook to share the first photo of her son, captioning the black-and-white picture: "All glory to God for this perfect little miracle."
Lydia and husband Doug are already parents to two boys: five-year-old Stirling, and three-year-old Maverick.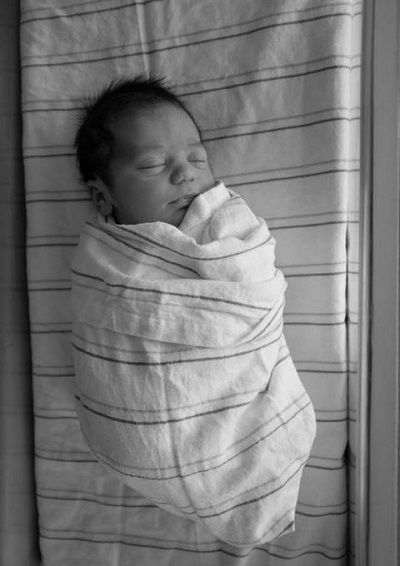 The mum-of-three left the famous Real Housewives series after one season, describing her decision as "bittersweet", saying: "I compare it to breaking up with a boyfriend you know you're not going to end up with – it's hard, but overall you know you're doing the right thing."
Huge congratulations to the family on their wonderful news.