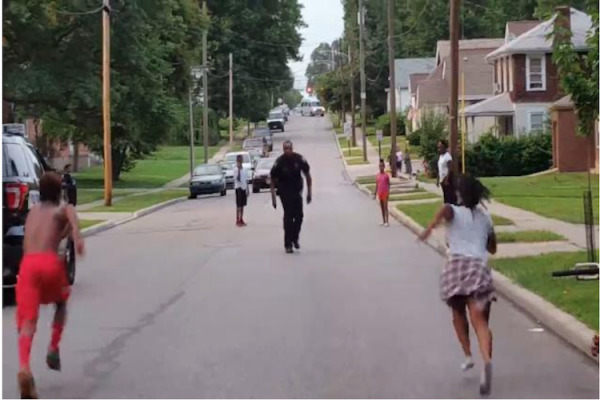 Keeping the peace is what the police are supposed to do.
But this policeman went a step further in the peace-keeping department when he witnessed a fight breaking out between kids in a suburban Cincinnati street.
Instead of just trying to talk them around, Officer and father-of-six Onam Williams staged a relay race for the kids, promising the victor a nice, cool slushy.
"What I try to do with the juveniles here is treat them as if they're my own children," he told WLWT.
"Sometimes I use a stern voice, and other times I have them do some kind of physical labour, like racing, doing push-ups and stuff like that, and they seem to react well to it."
Onam's sweet efforts certainly stopped the argument in its tracks, but we suspect he's a bit too soft for his own good.
He ended up buying all the kids a slushy to reward them for their efforts.
Ah, what a softie! Check him out in action below.
SHARE if this made you smile.