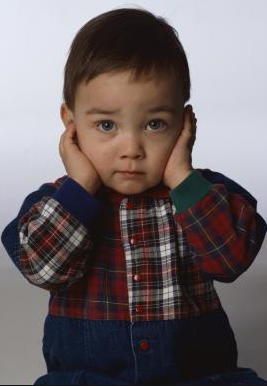 Watching your child fear something which should bring joy is one of the hardest things for a mum to experience, but don't worry, if your toddler is currently anxious as a result of the impending holiday, there are ways to fix it! Let's face it, there's a lot to be scared of in the run-up to Halloween for any little boy or girl. If the loud noises weren't enough, they're also being told they have to dress as one of the creatures they fear the most, it's no wonder they don't want to and who can blame them!
If your child is afraid of Halloween costumes, read on for a few quick fixes.
1) Show your toddler photos of their older brothers and sisters in their Halloween costumes. Be sure to choose photos of children looking happy, not purposely grim, so your toddler sees that fancy dress and having fun go hand-in-hand.
2)
Remind your little one that scary costumes are OPTIONAL
. If you tell them that it's their costume and their choice, they'll instantly feel reassured.
3) Ask your child if it would help if you wore a Halloween mask around the house for a little while; it's still mummy, she's still doing everything she always does, but she's just wearing a silly mask! This approach could take the mystique out of it for your toddler.
4) Trick-or-treat during the day with them when there are fewer scary costumes around. Friends and neighbours are bound to lavish attention on the earliest Trick-or-Treater, especially if they know they're a little nervous. A little flattery and TLC might work wonders for your nervous toddler.
5) If you don't feel any of the above will help your toddler, then letting them sit this holiday out wouldn't be the worst thing in the world. Concentrate on celebrating Autumn, not Halloween, with them and let your toddler take their time getting used to this interesting annual tradition!