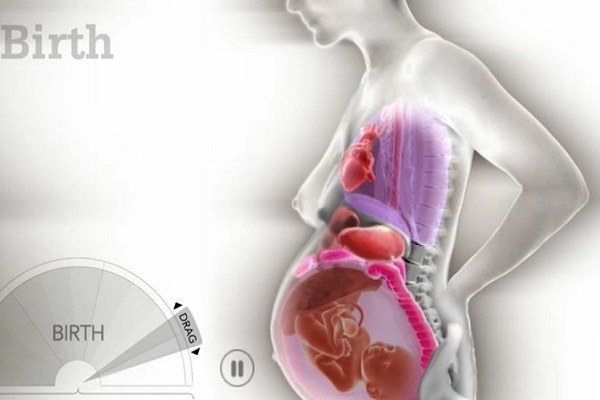 Pregnancy is a phenomenon as old as time, but we will never get sick of watching the process.
The clever team at Chicago's Museum of Science and Industry know this all too well, and have accordingly released a fascinating video.
The video, titled Make Room for Baby from YOU, walks mums-to-be through the major changes that occur in their bodies during and after pregnancy.
While a graphic shows the internal changes in just 30 seconds, a gauge measures the specific activity taking place – from the baby's movement, to your own organ movement and hormone release.
And as the graphic and gauge play out, the video displays relatable and heart-warming quotes from mothers.
"It fascinates me – the whole concept that you can grow another human being inside of you," says Dawn.
Meanwhile, Shelly observes: "Something that is supposed to be two pounds could be kicking you that hard? Sometimes it kind of takes your breath away!"
Watch the video, and give yourself a pat on the back – our bodies are truly amazing.