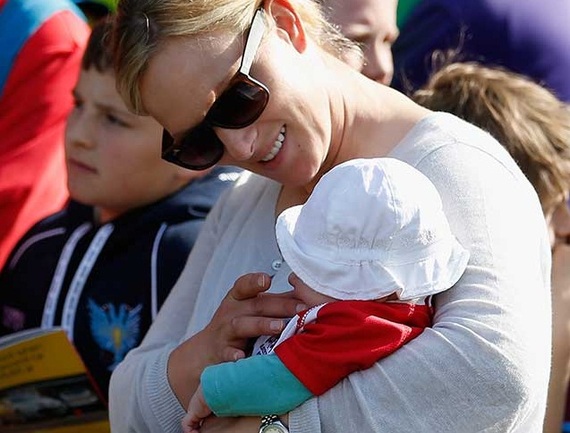 Zara Phillips has always been unique among royals, something which hasn't changed with her revelation that she doesn't have a nanny for her baby daughter.
Zara and her husband Mike Tindall welcomed their first child in January, a baby girl named Mia Grace Tindall.
Zara, granddaughter of Queen Elizabeth II and 15th in line to the throne, also has a hugely successful equestrian career - winning a silver medal in the 2012 Olympics.
Last weekend she helped the British equestrian team qualify for the 2016 Rio Olympics and, all going well, should compete as part of the team in two years time.
It is her busy professional life that lead media to speculate that she has the help of a nanny. Zara however has quashed those rumours.
"The press have printed that I have a nanny, who is my best mate Dolly Maude, which they obviously haven't realised." Zara told the Telegraph.
"She's been to two competitions and helped me and she's apparently my nanny… but she's not, she's got four of her own kids to look after." She said.
Like most mums, Zara shares the childminding duties with her husband Mike, who is often seen at her equestrian events with Mia in tow.
When asked if she would ever give up her professional life to be a full time mother, Zara replied, "I am a full-time mother!" She has no plans to stop competing, saying it's getting easier to work as Mia grows.
"The bigger they get, it's easier for you to get back to what you were doing before," she said.