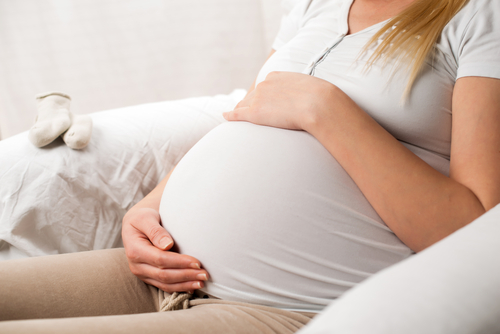 Pregnancy is a whirlpool of emotions - one minute you're up and the next you're down. And while many expect you to always be nothing but happy and smiley this is not the reality. Back ache, swollen feet, headaches and exhaustion can make you feel down, cranky and stressed out. But with these five tips mood boosting tips you needn't feel down for too long.
Get outside
There is nothing like a breath of fresh air for an instant pick-me-up, so head outside. It will not only get you out of the house but feeling the sun and wind on your body and will instantly improve your mood.
Eat lots of fruit
Fruit can help to boost your brain's production of serotonin which will in turn help your mood. What's more, it's good for both you and baby, is a good source of fibre and is readily available.
Have a massage
If you ever deserved a massage it's now. A good rub down can help to stimulate the pituitary gland which releases endorphins and makes you feel less stressed. Book yourself in for a quick massage or ever so politely ask your other half, you will feel an instant reduction in your anxiety and stress levels.
Have some chocolate
Every girl deserves a treat once in a while so indulge in a bit of chocolate. A bad mood can be caused by low blood sugar levels and by enjoying a small piece of chocolate you will instantly get a much-needed mood boost. However, don't go overboard, otherwise you will just end up suffering from a sugar crash which is what you really don't need.
Get up and exercise
Exercise releases endorphins which make you feel better so get up off the couch. Join a prenatal yoga class or go for a brisk walk. There are plenty of
exercises
you can do, you just need to find the right one for you.