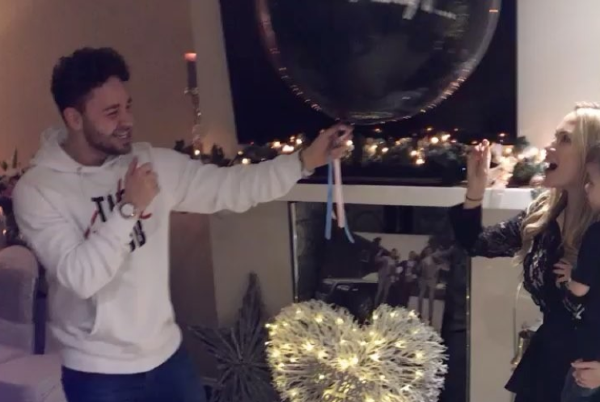 Adam Thomas has shared the sweetest gender reveal video that has left our hearts feeling warm and fuzzy.
One of the most exciting times for expectant parents is finding out the gender of their baby, and the video Adam shared captured that joy perfectly.
Adam and his wife Caroline revealed their baby's gender to their family on Christmas day and we are thrilled that the Emmerdale star shared the touching moment on Instagram.
The video shows the actor pop a giant black balloon with the help of his wife and three-year-old son Teddy.
As they pop the balloon, pink confetti falls to the grounds and the room erupts, with their family cheering and jumping up and down.
We are thrilled for Adam and Caroline who are expecting a baby GIRL!

One of the sweetest moments is the look on Adam's face as he embraces his family members. Alongside the video, the actor wrote, "What a xmas!! Couldn't be more happier!"
The joyful video was flooded with loving messages from Adam's fans around the world.
They were thrilled to hear that Adam and Caroline would be welcoming a baby girl into their little family, "Aw many congratulations both. This was such amazing video! wishing you both so much joy and happiness for 2018."
Another added, "That's reaction is beautiful, congratulations."
The face on Adam's face is priceless, and his family's excitement is just infectious.
Huge congratulations to Adam and Caroline.