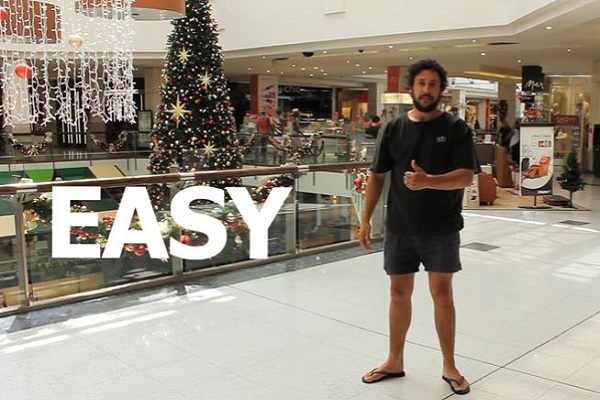 Anyone who has ventured out to their local shopping centre in recent days will know that the Christmas rush has well and truly begun.
While it can be easier to leave the little ones at home at times like these, this just isn't an option for some parents.
Enter YouTube vlogger Jordan Watson, better known as the genius behind 'How to Dad', who has come up with a hilarious but also slightly genius hack for shopping with a little one.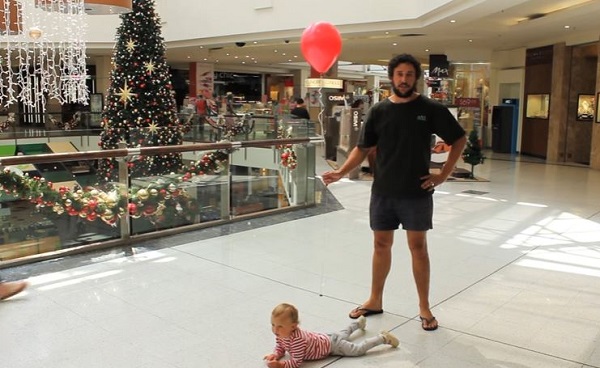 "You've got to be prepared for the big crowds," advises Jordan, who then clips a red balloon on a string to his toddler daughter's trouser loop.
Now, it's clear that Jordan is being a little tongue-in-cheek here, especially as he sits down to eat a burger and lets his daughter run riot; however, there is undoubtedly some wisdom to this hack.
And YouTube viewers have been sharing their own feedback in the video's comment section.
"I used to tie a balloon to my then toddler daughter's wrist…It worked really well as she toddled around the supermarket," wrote one parent.
Of course, others have raised the question of what happens when the balloon drifts off – that's why our eyes need to be glued to our little ones at all times! But this balloon hack will definitely come in handy at some stage for mums out there.
Do you have a story that you would love to share with MummyPages? Click here and you could be in with a chance of winning £250.