The Duchess of Sussex celebrated the pending arrival of her first child with her nearest and dearest friends in New York City.
The mum-to-be jetted into the Big Apple on Friday, February 15 and was been reunited with her closest friends, who organised quite the lavish party for the former actress.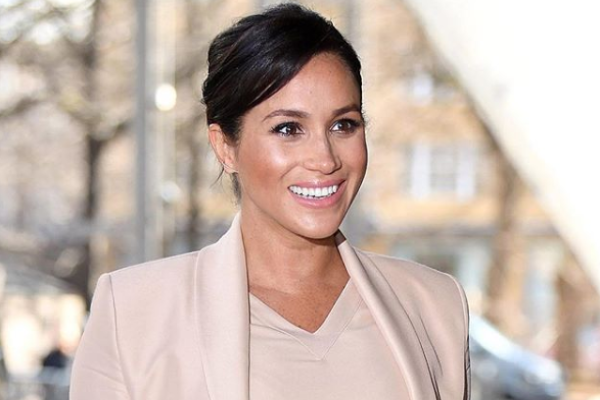 A celebration was hosted at The Mark in the Upper East Side.
The exclusive affair had quite the glamorous guest list with Serena Williams, Amal Clooney and Priyanka Chopra attending.
Omg the flowers for Meghan's baby shower are pink???? Are they having a girl????

— Danielle. (@ForeverWithJoeJ) February 19, 2019
Decorations for Meghan's baby shower arrived at the hotel and fans of the expectant mum believe they hint at her tiny tot's gender.
Dozens of pink roses were spotted being delivered to the hotel on the morning of February 19. Pink is generally associated with baby girls hence why the rumour mill is awash with whispers about Harry and Meghan's first born being a girl.
We'll take this one with a pinch of salt, but Meghan has often gushed about baby girl's names in the past. The Duchess previously mentioned that she loves the name Amy.
The bookies are expecting Harry and Meghan to opt for a traditional name like Victoria or Diana if they welcome a daughter at the end of April.
It is against royal tradition to announce the baby's gender so we'll just have to wait and see when Meghan's due date rolls around.