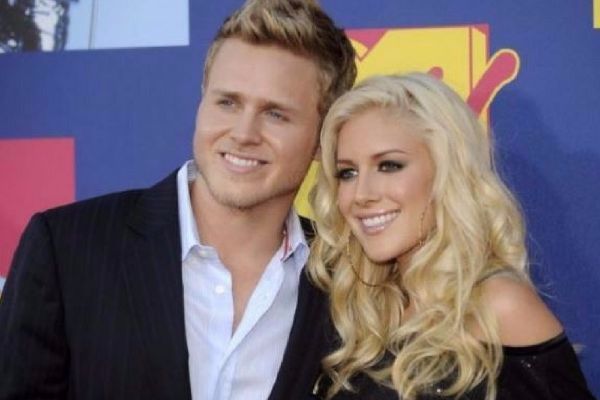 It was announced this morning that Heidi Montag and Spencer Pratt had welcomed a healthy baby boy into the world.
Their first-born, Gunner Stone, was born on October 1, and tipped the scales at a healthy 6lbs 12oz.
Earlier this afternoon Spencer revealed a surprising fact about his wife's delivery.
He tweeted, saying, "Shout out @crystalarium1 for dropping off $27,000 in crystals for the birth."
Heidi was surrounded by tonnes of crystals as she delivered her baby boy at the hospital. It is understood that crystals help with labour and childbirth.
The crystal store was thrilled to make the process easier for the new mum. Staff responded to Spencer via their Twitter account, writing, "Of course!! We were honoured to be a part of the birth! And we're super excited for your awesome family."
They extended their congratulations to the couple in a public tweet, which read: "Congrats to @heidimontag and @spencerpratt on their new arrival!! Sending love and blessings! We can't wait to meet Gunner Stone!"
Numerous mums believe that having crystals in the delivery room can make the overall delivery and experience a lot easier. The calming powers of the crystals can apparently help to reduce stress levels.
There is a wide variety of crystals that mothers can choose from. One example is Chrysocolla, which helps to prevent negative thoughts and eliminates worries from the woman's mind. The crystal is said to create a serene atmosphere during the overwhelming experience. It also supposedly limits the amount of pain experienced during labour.
Another crystal that is popular amongst mums is the Malachite, also called the 'midwives' stone'. This crystal helps to remove negative emotions and bad memories from the past. It also helps with contractions.
Heidi is one of many mums who believe that crystals can make childbirth easier.
New dad Spencer spent some time on Twitter answering fans' questions about his newborn son.
The father-of-one, who is an avid Twitter user, was asked if he would cut back on social media because of his fatherhood. He admitted that he will be using his social media accounts even more, and also revealed that he bought his newborn son an iPhone!