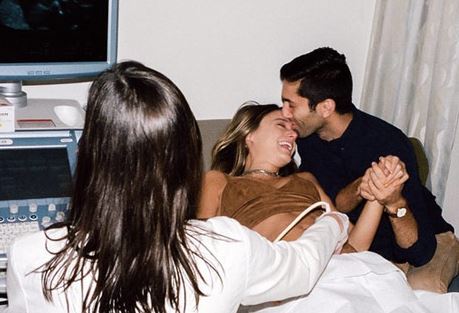 Now this is an interesting one. Mum-to-be Laura Perlongo, fiancée of Nev Schulman, host of MTV's Catfish, rocked up to the MTV Video Music Awards showing off her beautiful baby bump wearing an open jacket and some body jewellery – and nothing else.
And while sure, she's basically not wearing a top, and we wouldn't dream of doing it ourselves (we couldn't take the draft to be honest) it has raised a thought-provoking question.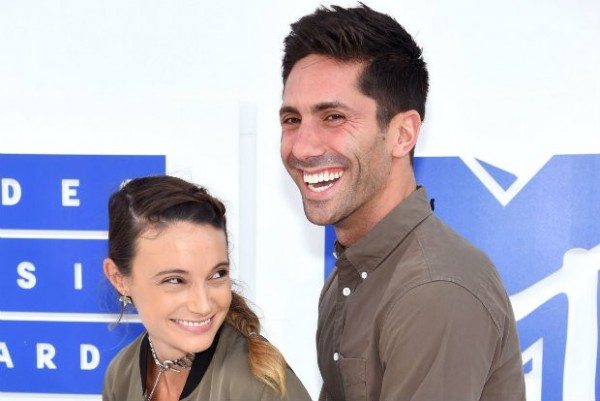 Why shouldn't she show off her bump?
How is this any different than when celebrities wear see-through dresses or skimpy knickers in lieu of a pair of trousers? And if it's acceptable to wear over-sexualised outfits then why shouldn't mums-to-be proudly bare their bumps?
And maybe that's the message Laura was trying to get across?
As expected, Laura's daring look has divided opinions, with many saying she stole the show on the red carpet, while others commenting that it was a bit too much (or too little!) and she should cover up.
Sorry but #LauraPerlongo needs to cover it up. You can show off your pregnancy and make it beautiful without being half naked #VMAs

— Jessie K (@stumblethru) August 29, 2016
How AMAZING is #LauraPerlongo's outfit!!?? Show that belly girl!! #VMAs pic.twitter.com/asaxiw1Nsf

— Carlota (@carlotafabregas) August 29, 2016
And another person who gave her look a definite thumbs up was fiance Nev. "She's a badass!" he wrote on Twitter. "Nothing better than a confident baby mama!"
She's a badass! Nothing better than a confident baby mama! jewelry: https://t.co/wix8vEufUv #VMAs pic.twitter.com/UoFQ59d5B6

— Nev Schulman (@NevSchulman) August 29, 2016
Where do you stand on this look mums? We'd love to hear your opinion on this!
SHARE if you think this mama-to-be looks HOT!