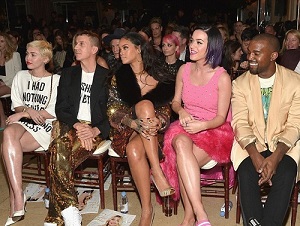 He is known for being unapologetic when it comes to sharing his opinions, but it seems that rapper Kanye West has found someone to keep him quiet – his daughter, North!
The star was appearing on The Ellen Show this week when he opened up on expanding his brood and how fatherhood has changed him for the better.
"I've learned to shut up more. I think I'm a better human being because of Kim and because of my daughter," he admitted.
The star, who has previously come under fire for his controversial rants, explained further: "There are things I've done in the past that were considered negative, but I was really jumping in front of the tank for other people or for culture in a way, so now I always have to have that in my mind that I have a family that I have to protect too."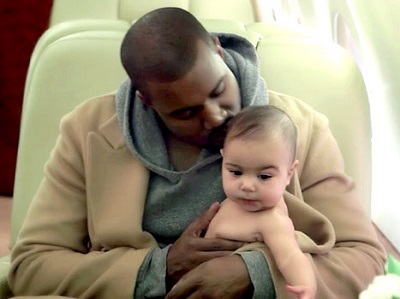 The Yeezus singer even went so far as to compare himself during his more controversial moments to his one-year-old daughter.
"I think I was going through my version of my terrible twos. My daughter, she wants to express herself and she just doesn't have the words for it. And for me there was so many things I wanted to do with film and clothing and I just didn't have the words or the resources or the backing or the perception that I could do it being that I was a rapper," he added.
It's lovely to see how fatherhood has had such a positive and calming effect on the star.