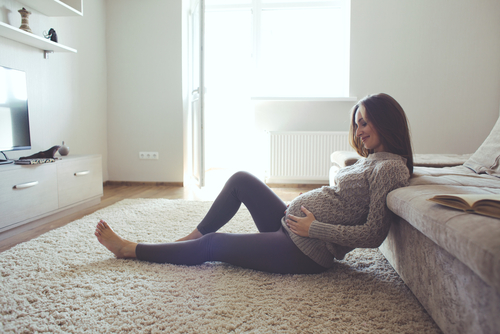 Most of us like to think that pregnancy comes in three stages: the first trimester, the second trimester and the third trimester.
However, if you look a little closer, you might be surprised to find it actually has ten different stages - bear with us while we convince you!
The questioning stage
This usually happens before you are 'officially' pregnant; before the blue line appears and before the doctor's smile lets you know. Your mind is normally filled with calculations of your last period and if your nausea could actually be morning sickness.
The excited stage
Once it's official, the excitement rolls in. With the prospect of motherhood, particularly if it is something you have wanted for a long time, it can be difficult to contain yourself! You face is sore from trying to hide your smile!
The sick stage
Your excited stage is very quickly replaced by a not nice one. Unfortunately, this stage can last right through all the others, and then some.
The worried stage
Once the excitement stage has passed, you'll enter the worried stage: Am I taking enough folic acid? Is my body ready for this? Am I ready for this? - the questions are never ending!
The terrified stage
The worried stage is often replaced by the terrified stage as your mind goes into overdrive!
The excited stage
Once you're over that stage, though, the excited one comes back... for a bit!
The 'has anyone noticed?' stage
Usually during early pregnancy, this stage is tough and involves a lot of concealing, especially if you don't want anyone else to know about it just yet!
The 'I feel great' stage
This stage doesn't last too long, so milk it for all it's worth!
The worrying about your weight stage
Whether it's because you don't think you've put on enough or you are starting to balloon, this is a tough one to get through! A really tough stage.
The 'are we there yet?' stage
Usually near the end of your nine months, this stage can last right up until the birth so prepare yourself for the long haul.