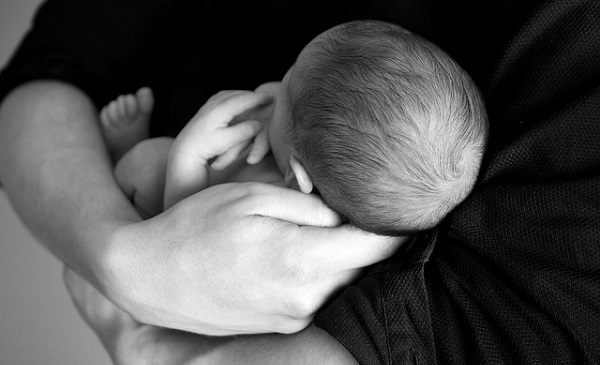 I have decided to draw together a collection of the most common things women ask about their first birth. A lot of these questions embarrass the women because they are about something she thinks she should already know, or because they might be a bit "gross". Your midwife should be able to talk to you about any specific concerns you may have - ask for a longer appointment so you aren't rushed.
I'm overdue and desperate for my baby to be born, is there anything I can do?
Once you reach your due date, your midwife will offer you a sweep to try to trigger labour. This involves having a vaginal examination and, if the cervix has started to open, she can slip a finger inside and sweep the bag of waters away from the inside of the cervix. It can be uncomfortable and is only possible if the cervix is soft and starting to open. There are risks involved which include accidentally breaking your waters and then committing you to have the baby within certain time limits. Having sex with your partner may help. The release of natural oxytocin at orgasm may be enough to get things going, and semen contains a substance called prostaglandin which can soften the cervix. There are herbal and homeopathic remedies available but they would need to be prescribed specifically for you, and some women have used acupuncture to induce labour. There is a growing school of thought that believes labour is triggered by the baby himself, by releasing certain hormones, and until this happens no other method will work. In effect, the baby will come when the baby is ready. Make the most of these last few days; rest and sleep as much as possible, do things that are difficult with a new baby, go out for a special meal or to the cinema. Be "a couple" rather than a family for the last time.
Will labour hurt?
The pregnant uterus is the largest muscle in the body, and when it contracts it cuts off its own blood supply and this results in pain. When someone has a heart attack a blood vessel in the heart is usually blocked, depriving part of the heart muscle of oxygen, and this causes the pain of heart attack. Similarly, if you lie on your arm in the night and reduce the blood supply, the pain when it returns to normal can be toe-curling. Yes, labour hurts - some women cope better than others, and there are a few women who say it wasn't painful for them at all. There are lots of ways to cope with it though, things you can do yourself; simple things like being in warm water.
How will I know I'm in labour?
The textbook explanation of regular painful contractions three to four minutes apart, lasting 45-60 seconds and getting stronger and closer together still holds good. Women labour differently, though. Some women's contractions never get closer than five minutes; some women go straight to the two minute apart and lasting 90 seconds stage. Every labour is different, even in the same woman. When I had my first baby, the midwife told me that if there was any doubt in my mind that this was actually labour, then it surely wasn't. Women who have many false starts invariably say that when it really got going there was absolutely no mistaking it. Ring the labour ward and tell them what's happening; they will guide you. If you go in and it turns out that nothing is happening, then no one will think you are silly at all. Better to make three fruitless trips to the labour ward than have your baby in a layby on the A23.
Will I have a bowel movement when pushing?
Most women will pass faeces at some point in labour. It's unavoidable - the rectum and the birth canal are so close together as the head moves through, it squeezes out anything in its path. Don't be embarrassed - the midwives won't be. In fact, they welcome it as a sign that the baby isn't far off.
How long will I be in hospital?
Most maternity units will offer a same day discharge if that's what you want, and you and your baby are doing well. If you have had a Caesarian section or an assisted delivery, you may want to stay longer and will be encouraged to do so. It can be difficult to rest at home as there are so many other things that need doing and you have just done the hardest work of your life - your body needs to recover. Getting confident with breastfeeding is a major reason to stay in hospital. Having a midwife available to you 24 hours a day to help you feed will get you both off to the best start. Once home, you will be visited by a midwife, but she will only be there a short while and probably not every day. T
he best advice I can give is to g
et going with your feeding before home.

There are so many things women want to know, and the best person to help is your midwife, who can give unbiased unsensationalised advice personal to you. She knows what is usual in the area where you live and what specific services are available. Attend antenatal classes if they are available. At these, you will meet other first-time mums who are due around the same time as you. There are both NHS and private classes available including, pregnancy yoga, hypnobirthing, aqua natal as well as more conventional offerings.