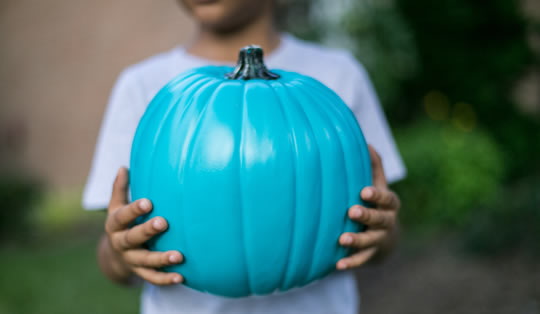 As parents to kids with food allergies know all too well, the worry they'll eat something they shouldn't can take the fun out of various holidays and celebrations.
Like Halloween, where a huge part of the festivities is to trick or treat for sweets and other goodies.
So we're loving The Teal Pumpkin Project, which is encouraging parents to leave a teal-coloured pumpkin outside their house to show they have pledged to provide non-food goodies, like toys and stickers.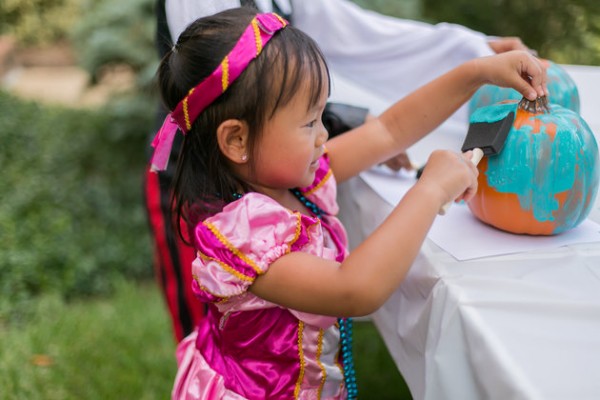 The Project was set up by US nonprofit Food Allergy Research & Education (FARE), with many families getting involved since its inception. FARE now aims to have one teal pumpkin on every street this Halloween.
So why teal? Well the bright blue hue is the colour of food allergy awareness – so it's an apt choice. Parents can simply paint a pumpkin in the punchy shade or print out a free sign to stick on their door or window.
"The Teal Pumpkin Project promotes safety, inclusion and respect for all those managing food allergies," FARE Director of Communications Nancy Gregory told The Huffington Post.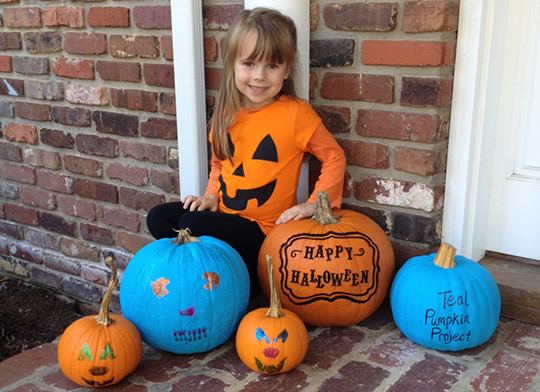 We're LOVING this clever initiative. In fact, we think we should adopt it here. It's so simple and would undoubtedly make a huge difference to the thousands of kids with allergies who deserve to enjoy the fun holiday just like their friends.
SHARE if you think this is a brilliant idea!