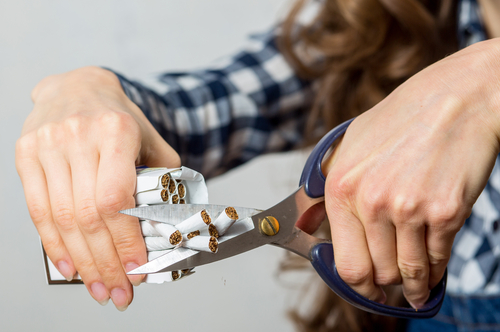 We all know that smoking during pregnancy is extremely harmful to your unborn baby, yet some people struggle to give up, continuing throughout their nine months.
Dealing with an addiction is never easy, but knowing the dangers you are subjecting your unborn child to with every puff you take, it can give you that push needed to finally quit for good.
1. Why is it dangerous?
When you smoke you breathe in nicotine, tar, carbon monoxide and around 4,000 other chemicals. These substances then build up in your lungs and get into your bloodstream – these can then get into Baby's bloodstream through yours.
2. Before pregnancy
Apart from increasing your risk of lung cancer, or cancers in general, smoking can also affect your ability to conceive. Women who regularly use cigarettes also have a higher risk of never being able to get pregnant.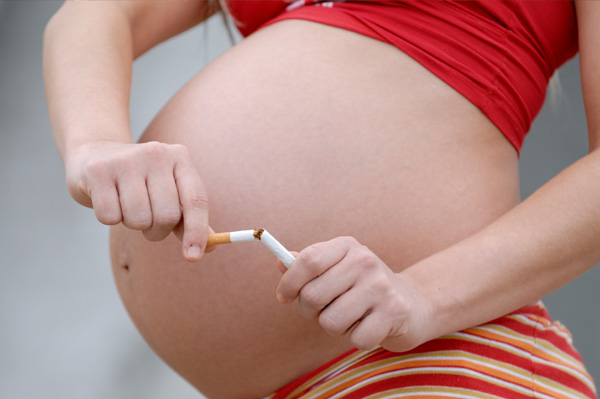 3. During pregnancy
Women who smoke during pregnancy or are exposed to secondhand smoke are putting their unborn baby at serious risk. The health effects from both of these include:
Preterm delivery
Low birth weight
Weaker lungs, which can cause them to develop asthma and/or chest infections
Develop problems with the placenta
Miscarriage – between 30% and 50% of smokers compared to non-smokers are more likely to have a miscarriage.
4. After delivery
The effects of smoking on your child don't just stop as soon as they are born, and the lasting effects of smoking during pregnancy can be devastating.
Babies whose mothers smoked throughout pregnancy are at a higher risk from Sudden Infant Death Syndrome (SIDS)
They also have an increased risk of developing health problems due to weaker lungs, particularly if they were born early or were quite small
5. When should you quit?
The earlier you quit the better so try to stop before you even get pregnant. However, considering this is not always possible, if you do so in the first three to four months you lower the risk of complications straight away. Remember, it's never too late to give up.
If you want to quit, contact Quit.org where you will receive support and advice to help you on your journey.