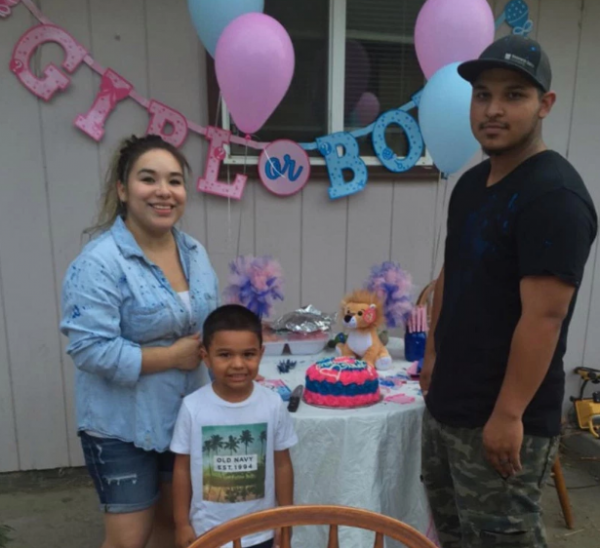 A premature baby, who was born at only 21 weeks, was so tiny his dad's wedding ring could fit around his leg.
The tiny tot, named Rayden Isavic Mondragen was hardly the size of the 30cm ruler when he was born on September 29.
While Rayden was in his mum, Marissa Mondragon's womb, he was starved of oxygen, which meant he had to come out straight away.
At 21 weeks - three weeks younger than the UK's legal abortion rate - he had to be delivered by emergency caesarean.
Marissa, who has another son, Robert Jr, explained that she had a relatively healthy pregnancy until week 20, when she went to get a routine screening for Down's Syndrome.
Her doctor discovered that she had a very high level of spinal fluid and also, her baby was unnaturally small and wasn't getting enough oxygen.
The mum-of-two was given two shots of steroids to stimulate Rayden's lungs, before being told to come back in two weeks.
However, when she arrived back at the hospital, her baby was still not getting enough oxygen or nutrients.
That's when doctors told Marissa and her husband Robert that they needed to perform an emergency caesarean, because there was a chance her baby could die in the womb.
"At first I didn't want to take Rayden out. I would feel him kick at night and he felt perfectly fine... But I didn't want to risk his chances."
Marissa's baby had to be born two hours away in a specialist hospital, and the instant he was born, he was rushed to the neo-natal intensive care unit.
Rayden was put in an incubator as his lungs were weak and his digestive system hadn't properly formed. "It was a really scary time, because he was so small," Marissa recalled.
"Robert put his wedding ring on his leg when he was just three days old.
"I couldn't hold him until October 15. It had been really hard not to touch him and comfort him when he wasn't doing so well.
"But on that day, the nurse sat him on my chest. It was amazing to finally hold him and I just watched him for an hour and a half.
"He's shocked all of us – everyday he surprises us. We expected to have more problems with him, but he's doing great."
Rayden now appears to be in good health and is growing stronger each day.
SHARE if you're delighted baby Rayden is in good health.