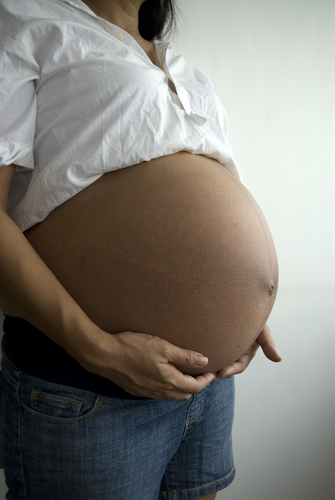 When you find out you're pregnant, the final month can feel like a lifetime away. However, as you will no doubt notice, it will be on you sooner than you know.
Here are 10 things to expect when you reach the nine month mark:
Dealing with the constant "are you still pregnant?"
"Yes, yes I am" you will find yourself replying over and over again to this question. Seriously, do people not see you waddling down the road with a giant bump in front of you?
The heartburn
Seriously, there is nothing quite like heartburn when you are pregnant. It is so much worse than the aftermath of your usual spicy curry.
The inability to get comfy
No matter how much you may fear labour, you would do anything right now, to be pushing this baby out of you. All you want to do is lie down in comfort.
Birth plan
If you are asked one more time if you have a birth plan organised, you'll probably scream. Although people do have a point.
Hospital bag
To add to your worries, you will have to organise a hospital bag that contains everything you could possibly need without being too bulky.
The fear
As impending labour approaches you will get the fear: the fear of giving birth, the fear of motherhood and the fear of just how you are going to cope. Don't worry, you'll be fine.
Braxton Hicks
Rushing into hospital at rush hour traffic only to be told that, actually, you are not in labour – as if you have nothing better to do. Braxton Hicks, thank you very much.
The baby dropping
As if you didn't have enough pressure to deal with, the baby decides to move down, just to make it that little bit more uncomfortable.
The aches and pain
Your body is going to be tired and sore. Your legs will be exhausted from carrying around the extra weight and your back – don't mention the back pain.
The heat
Your hormones are all over the place and your circulation has gone crazy. You are going to feel hot and not in an attractive sort of way.