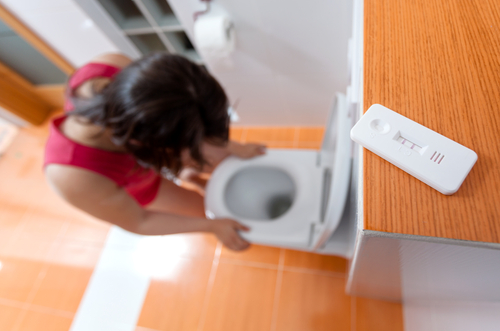 Morning sickness is one of the first signs of pregnancy that many women experience, and is, for most of us, an inevitable part of the journey.
And while it can continue right through the entire nine months, fortunately, for the majority of mums-to-be, it eases as they approach the second trimester.
However, life carries on whether you are nauseous or not and many can find themselves having to suffer through it at the office.
If you are struggling in the morning, follow our tips to make it that bit easier on yourself:
1. Be honest with your colleagues
Make sure your colleagues know that you aren't feeling well and be honest about your morning sickness. Trying to hide it is just going to make you feel worse and is an added pressure that you don't need. Most employers are flexible enough when you aren't well so talk to them about your situation.
2. Take time off work
If possible, take a week or two off work or until you feel better. Most employers are reasonable when their employees are experiencing a bad pregnancy so do take the time you need to recuperate.
3. Work from home
If taking time off is not an option ask if you can work from home or even come in late – sometimes the extra hour or two in bed can help you feel a little better. Ease off the workload on days you really don't feel well and crank it up a notch when you feel great.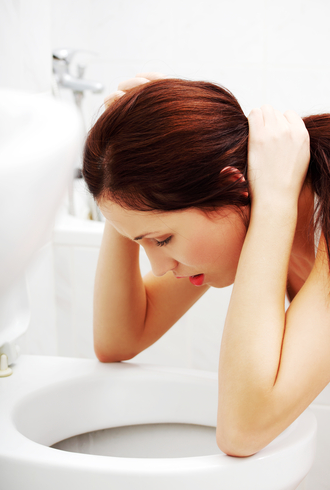 4. Eat regularly throughout the day
Don't allow yourself go hungry or suffer through feelings of weakness until lunchtime so bring food that you can munch on throughout the day. Dry crackers, toast and cereal bars are a great way to get energy and eating small meals regularly rather than big ones can help you feel a little better.
5. Remove items that make you feel sick
While some women have no triggers for others a certain smell can set them off, so remove these from your office. Whether it's markers, tuna, eggs or simply bad smells making you feel nauseous just put them away from you.
6. Talk to your doctor
If the sickness is proving too much, talk to your doctor about it as they might be able to offer you something to ease your discomfort.