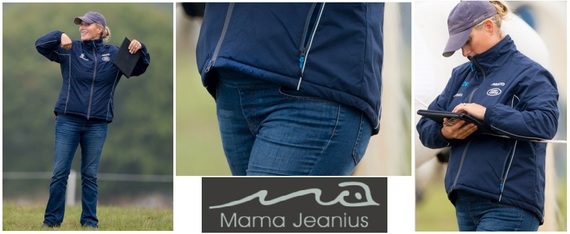 Zara Philips J. is clearly taking pregnant life in her stride. The 15th in-line to the throne announced her pregnancy in July of this year and is rumoured to be due early in the New Year.
Having continued to take-part in riding events up until recently, Zara was casually dressed as she helped out fellow riders at the Wellington Horse Trials in Hampshire at the weekend.
Zara chose British designer and maternity jean specialist, Mama Jeanius as her jean of choice at the event.
Mama Jeanius jeans are unique in their design as they adapt to your changing body, not just on the waist but also on the thigh and bottom. They are designed to be flattering and comfortable throughout the three trimesters and during the post-partum months.