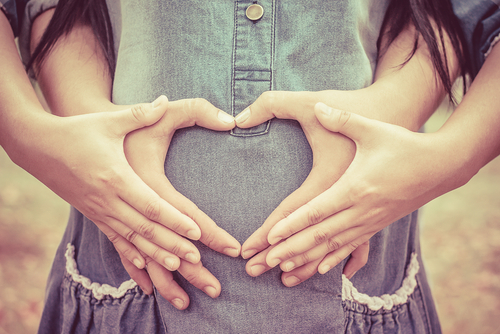 They think they know it all, but there are definitely a few things about pregnancy that your other half is not in the loop with.
If they complain about how you can smell everything or that you keep leaving the car keys in the fridge, sort things out by showing them this article or leave it open on your computer - they are bound to have a nosey read.
Sense of smell intensifies
Gawf when she complains of bad odours? Bear in mind she has a heightened sense of smell and now has the skill set of a sniffer dog.
There is no 'we' in pregnancy
The woman is doing all the hard work and while yes the baby is yours too, only she is pregnant - it's definitely not a case of 'we are pregnant'
Baby brain is a real thing
Keep finding keys in the fridge or tea bags in the biscuit tin – well, you can blame it on baby brain.
Cravings are also a real thing
When a pregnant woman asks for pickles and cheese or a bag of salt and vinegar crisps, you get them for her. An expectant mother with a craving is someone you don't want to mess with. And this still stands even if it's three o'clock in the morning.
We can sleep anywhere
Pregnancy is exhausting and even more so during the first trimester when our hormones are all over the place. No, we are not using it as an excuse to put our feet up and, yes, we will probably have two naps at day, at least until the second trimester.
Hormones are raging
Don't be surprised when your other half starts crying, laughing and feeling angry in the space of five minutes. Hormones are all over the place and it is not ok to get annoyed about them, just react like we do this all the time.
You cannot comment on size
Even if you say it in good humour and genuinely think it is going to put a smile on her face, never comment about the size of a pregnant woman. Ever.
No two pregnancies are the same
If this is your other half's second pregnancy don't expect things to go exactly as they did before and never compare the two, even if we do it ourselves.
We worry about being good mums
Worried about being a good father? Well, expectant mothers worry about being a good mum. You are definitely not on your own with this one.
We're scared too
Just because your other half seems like they have it under control, that doesn't mean they aren't scared. Whether it's your first, second or even fourth, having a baby is an anxious time so if you feel like you are the only one who has concerns, you're not.