Fun ways to tell your partner that you are expecting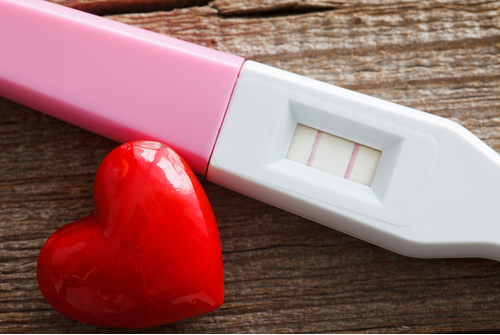 When it comes to pregnancy announcements, one of the first and most important people you are likely to tell is your other half.
If you have a few hours before they come home you can have a little fun coming up with ways to tell them.
Here are eight creative ways to tell them that there's a baby on the way:
1. Put it on a T-shirt
If you have other children, why not design T-shirts with 'I'm going to be a big brother/sister' on them. Get your youngsters to wear them just as your partner is coming in the door and get the camera ready!
2. Put it in a card
A card with a 'congratulations' on the front would really confuse your other half until they open it to read the words: "You're going to be a daddy!"
3. Say it with tea
With a permanent marker or a Sharpie pen write on a plain cup: "Enjoy your last few months of peace and quiet!", and watch their face as they suddenly realise what you mean.
4. Say it with love
Set up a lovely romantic dinner complete with roses and all, but instead of serving a beautiful roast, dish up a jar of baby food or a bottle of milk and give them a minute to let them work it out.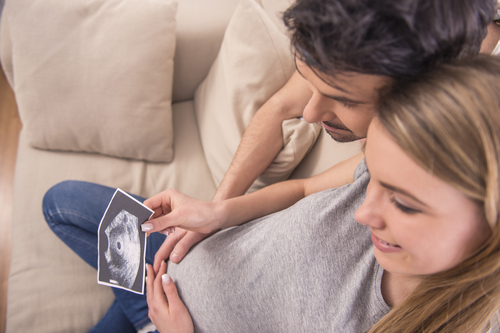 5. Say it with food
If you are a dab nab in the kitchen why not whip up a muffin and, with the smell of baking wafting around the home, tell your other half that there is a bun in the oven for him. Give them a second to let it sink in!
6. Say it with money
If you were planning on taking a trip this summer, why not tell your other half that you won't be able to make it this year. When he questions why you can then show him your positive pregnancy test...
7. Say it with a present
Wrap up a tiny pair of baby socks and present it to your other half when they arrive home. You might want to take out your camera to record them opening the gift.
8. Say it with technology
Create a montage of pictures and videos of your life together as a couple, from the moment you first met to now and at the end write: "And we are now about to embark on our next adventure..."