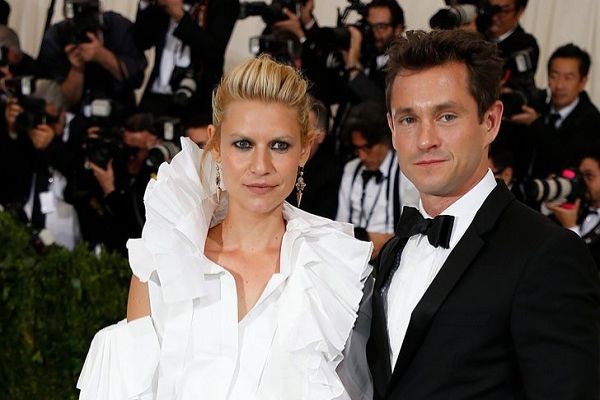 Being pregnant leads to a whole series of misadventures for expectant mums - including, for actress Claire Danes, an 'embarrassing' incident on the set of Homeland involving a crocheted bag and a blow dryer.
The former My So-Called Life star announced her pregnancy on The Howard Stern Show on Sirius XM earlier this week.
The 39-year-old must be relieved to have the happy news out there. Before she went public with her pregnancy, she had to film Homeland during her first trimester, despite feeling 'horrible'.
"You just feel just rotten and you're not allowed to say why," the actress, who is married to English actor Hugh Dancy, told Jimmy Fallon on The Tonight Show.
"I was filming quite a lot but just inadvertently, like, falling asleep all the time. And it was embarrassing."
And when you're napping on set, you'll use anything as a pillow - including a crocheted bag made for her by a colleague.
The mum took 40 winks, with her face pressed against the bag, waking up with a 'crocheted indentation' on her face.
"It looked like I had third-degree burns. It was intense," the Romeo + Juliet actress shared.
"They were like massaging my face," she recalled, "They had to get out the blow dryer. I halted production for like half an hour. I just felt like an idiot."
It happens to the best of us! Well, maybe not on a film set, to be fair.
This is Claire's second child, as she and Hugh are already parents to their five-year-old son Cyrus.
Now that the mum is in her second trimester, Claire says she is 'feeling good'.
She says her little one is fairly active, and 'gets a little excited' when she indulges in some chocolate.
"I love that part," the Golden Globe winner said of feeling the baby move.
"It's like a firework show every so often. It's pretty cool and a little creepy. It is. It's like an alien being in there. I'm cohabiting. It's like Airbnb."
That's an evocative description, to say the least!
What's your funniest pregnancy story?