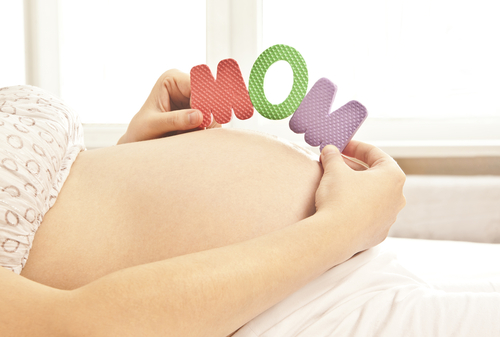 Being pregnant can cause you to ask a lot of questions, although for some mums, they won't ask questions that may sound a little silly.
Is labour really that painful?
The only answer to this is yes, it is very painful. Fortunately, there are plenty of ways to help you relieve the pain such as gas and air and an epidural. The epidural will not only give you pain relief, it will also allow you time to rest before you need to start pushing. Remember, labour won't last forever and when it's over you will have a gorgeous baby by your side.
What causes morning sickness?
Morning sickness can be due to the hormone changes that your body is going through; however, there is no actual reason why some expectant mothers suffer from it, while others don't. Thankfully, it should be gone by the end of your first trimester.
Can my twins or triplets hurt each other?
While your twins or triplets can hit or kick each other – by accident of course – in the womb, they won't actually hurt each other. The amniotic fluid around them will help to protect them.
How long is a trimester?
Everyone is expected to be a baby expert as soon as they become pregnant. Not surprisingly, this is not the case. Your first trimester starts with the first day of your last period and lasts until the last day of your 13th week. The second trimester starts at the beginning of your 14th week until the last day of your 27th week, while your third trimester starts at your 28th week and obviously lasts until you give birth.
Will I produce enough milk for multiple births?
Milk is produced depending on your baby's demand - there is not a limited supply. The more often your baby drinks the more milk that will be produced and this is the same for multiple births. As long as the demand is there the supply should be there too. If you are having trouble feeding, talk to your midwife who can offer you great helpful advice.
What does the placenta do?
The placenta connects your baby to your body and provides it with oxygen, nutrients, and filters waste.
When will my baby kick?
You should feel your baby's kick around at the end of the middle of your second trimester. Keep in mind that all women and babies are different so don't panic if you haven't felt your baby kick just yet.