A new study has found that smoking during pregnancy can double the risk of sudden unexpected infant death.
There is a plethora of risks associated with smoking during pregnancy. Mums-to-be who smoke during pregnancy or are exposed to secondhand smoke are putting their unborn baby at serious risk. The health effects from both of these include:
Preterm delivery
Low birth weight
Weaker lungs, which can cause them to develop asthma and/or chest infections
Develop problems with the placenta
Miscarriage – between 30% and 50% of smokers compared to non-smokers are more likely to have a miscarriage.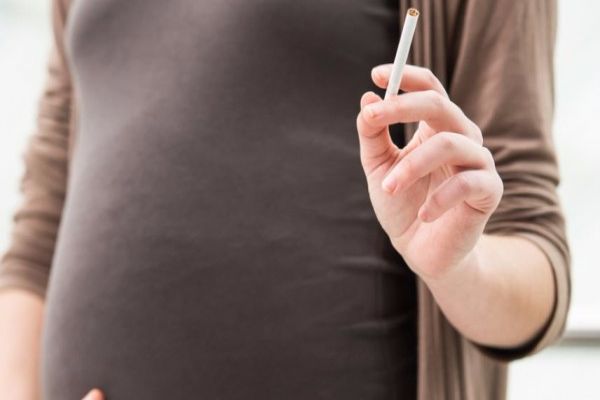 Researchers have now found that smoking also increases the risk of SUID. Even one cigarette can double your baby's chances of sudden unexpected infant death.
For the study, the team analysed over 20 million births, including up to 19,000 unexpected infant deaths.
They revealed that the risk of death increases by .07 for every cigarette smoked.
The study found that expectant mums who smoke one packet of cigarettes a day are tripling the risk of SUID.
Commenting on the study, lead author Tatiana Anderson said: "Every cigarette counts and doctors should be having these conversations with their patients and saying, 'Look, you should quit. That's your best odds for decreasing sudden infant death. But if you can't, every cigarette that you can reduce does help.' "


The study was published in the journal Pediatrics.
Click here to read more about the harmful effects of smoking during pregnancy.