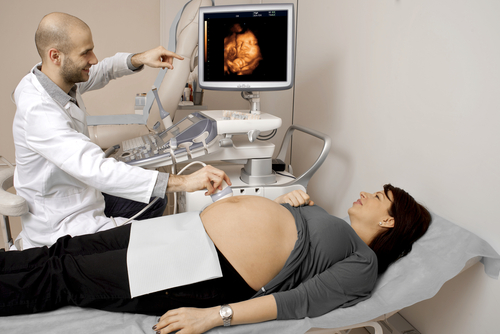 While some like to keep it as a surprise, for a lot of mums, finding out their baby's gender is one of the highlights of pregnancy.
Nowadays, it is more and more common to know what you are having. For some, the decision is based on the fact that they simply can't wait until the birth while others want to get everything sorted, including name, before baby arrives. However, it is not simply a matter of walking into the doctor's and asking them.
Here we list what happens when you ask the doctor the sex of your baby:
When does it happen?
You will need to wait until week 14 at the earliest. An ultrasound can be taken between week 16 and 20, although it may not be conclusive if the baby is not in the right position. At about week 18, male and female reproductive organs have formed but, prior to this date, they can appear pretty similar making it difficult to see if it is a boy or a girl.
What happens?
The ultrasound will usually take place during a normal check-up routine. The technician will apply a jelly-like substance to your stomach and run a device across your bump. This sends high-frequency sounds which help to project the image of your womb onto the ultrasound screen. It is during this procedure that the technician can see if it is a boy or a girl, depending on their positioning. You may need to have another scan done if they can't see or if they can't confirm.
Other tests
There are other tests available to find out the gender including chorionic villus sampling (CVS) and amniocentesis. However, while they will determine the sex of your baby, these tests are mainly used to determine any genetic disorders and can carry risks including miscarriage.
Deciding to find out
If you are still unsure about whether you want to find out, talk to people who did find out and those who didn't. A person's personal experience will help you make your decision. No matter what you decide, always remember that it is a personal decision only you and your partner can make.