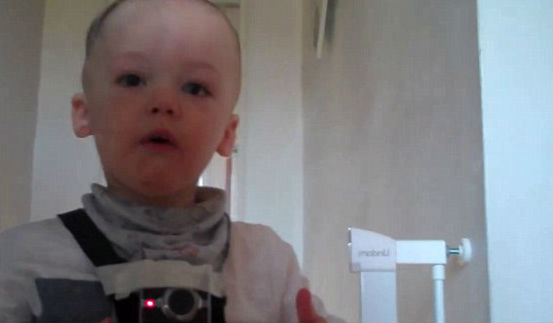 A dad strapped a GoPro to his toddler to see what the world is like from his perspective – the result? Just what you would imagine: a veritable adventure packed with curiosity, enthusiastic babbling and squeals of laughter.
The toddler, who is almost two, runs around his house and back garden and at one point is pushed high on his swing by his dad.
"We decided to attach a GoPro camera to our (nearly) 2 year old, and let him run free for the day," said dad Bill Bennet. "It was so interesting to see the world from his perspective!"
We love this idea – watching this toddler explore his world gave us a renewed appreciation for the innocent and open-minded fascination characterised by children of this age.
Plus his babbling is just ridiculously cute!
Loved seeing the world from this tot's perspective? Why not SHARE?