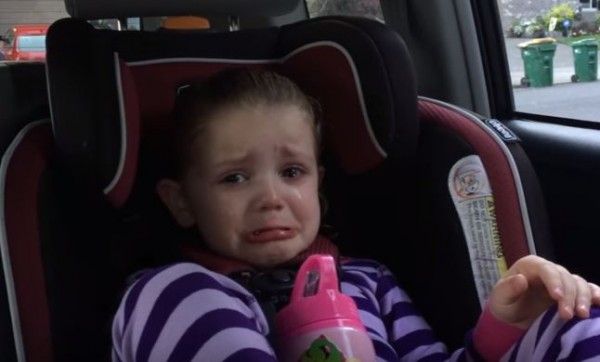 Hilary Clinton could very possibly become America's first female president, which is fantastic news for women.
But this little girl isn't too happy about it. In fact, while she concedes that Hilary would probably do as good a job, she's just not ready to let Obama go.
In the video uploaded to Youtube by her mum, the four-year-old cries as she considers what would cheer her up.
"Watching a movie would make me feel better, and if you cuddle me," she says, tears streaming down her face.
When mum asks her why she's upset, she reveals that she says, "Because I want Obama."
Aww. To try and make her feel better, mum suggests they write a letter to Obama, or that her girl tells him how she feels in the video.
She nods in agreement, but sadly, she's too choked up to get the words out. Aww, what a dote.
See her heartbreak below.
SHARE if this made your heart melt.