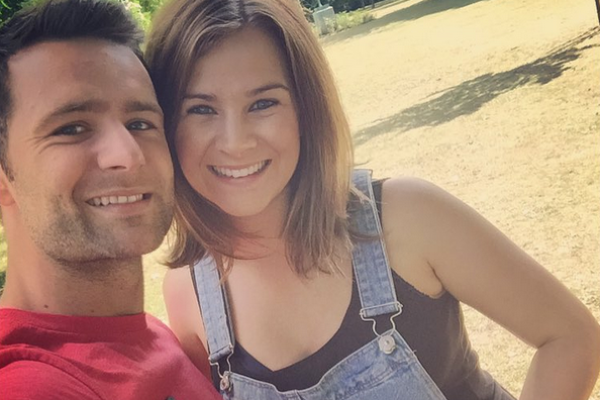 When it comes time to send our little ones off to nursery school, it sometimes feels more difficult for us than our kids, especially when we see how much they would like to stay with us.
Mum-of-two Izzy Judd knows this struggle all too well. Yesterday she turned 34, and her birthday was also her two-year-old daughter Lola's second day attending nursery school.
Earlier in the day, she'd asked her Insta followers to 'please wish us luck for Lola's second day at nursery!' Later on, the musician thanked everyone for their birthday wishes and provided a quick update on how Lola was faring at nursery.
"Lola survived day two at nursery thanks to the wonderful teachers (who gave me a reassuring hug as Lola cried 'please stay mummy' when I walked out the room)," Izzy wrote in an Instagram post.
Aw, we appreciate when teachers recognise just how difficult it can be to leave our children, especially when our kids are very nervous.
Things are certainly looking up for Lola's nursery school days, as Izzy said, "I arrived back to a happy girl, I know it will get easier in time."
Parents and nursery school teachers had sympathetic words for the former Escala violinist.
"Soon she will be skipping off to nursery," a parent commented, "I promise! We've all been there!"
"I used to be a nursery school teacher. I promise it gets easier! Soon she'll make friends and love going... Don't be too hard on yourself and try to remember you don't need to feel guilty. As soon as parents leave the room and kids realise there are fun things to do, they forget all about being upset," another wrote.
"Don't get me started on nursery drop-offs," one mother shared, "It will get easier, it's just my least fave part of being a mum."
Too true! We hope Lola's time at nursery gets better every day.
Overall though, Izzy's birthday sounds like it was pretty wonderful! She and her husband Harry had dinner together and their youngest child, Kit, 'had an epic giggling fit (can't beat baby giggles)'.
How sweet! We definitely agree - nothing is as cute as those baby giggles!
Did you ever have trouble sending your children to nursery school?