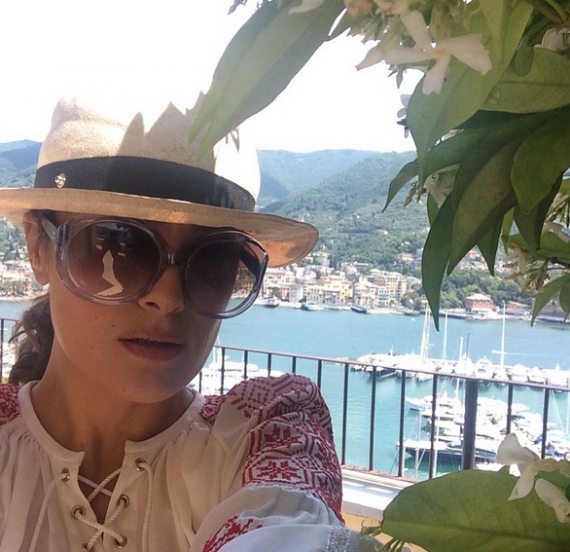 Whether you're going abroad, or planning to make the most of the warm temperatures ahead, it's easy to forget how much the heat can affect our little tots. Here are some great ways to help make sure your toddler keeps cool this summer:
Keep the house cool
The sudden heat will probably come as a shock to most toddlers, especially since they're more used to our temperate climate, so it's important that we do our best to keep their rooms and other areas of the house cool. This is especially important when it comes to your little one's naptime, as it will be harder for them to get some proper sleep if their room is too hot. If you haven't already, it might a good idea to invest in blackout blinds or curtains - not only will it keep light out but it will also keep your little one's room cool too. Once the sun starts to set and evening time arrives, it can be a good idea to open windows at both ends of the house because cross-breezes will get the air moving and have the hot air out of the house faster.
Fan
While fan heaters are used most of the time to keep warm, they can also be used to keep cool by simply switching the fan settings. Fans can also be great for airing out your little ones sheets and clothes in order to help keep your little one cool.
Appropriate clothing
While it's important to make sure that your little one doesn't get burnt, it's also important that they don't feel too uncomfortable in the heat either. So make sure to keep your little one cool but covered too, with some light tops and shorts.
Hydrated
Make sure to keep your little one hydrated by having water at their side, and remind them to take constant sips rather than occasional big gulps. It's easy for our little ones to forget to keep hydrated, as they might be unaware of how thirsty they actually are. Another way to help keep your little one cool is by occasionally freezing some frozen treats which can vary from healthy frozen ice lollies to frozen fruit too.
Water fun
Whether you're home or abroad make sure to make the most of the gorgeous weather as who knows when we will see that sun again. You can ensure your little one stays safe by keeping them covered in waterproof sun cream. There are plenty water filled ways for your little one to make the most of the gorgeous weather, whether it's going paddling at the beach, taking them to your local pool, fountain jumping or water fights. Water activities can be a great, yet simple way of keeping your little one cool.