We are always trying to be more eco-friendly at home because it is the best way to teach our children about sustainability. We've cut down on the amount of single use plastic coming into our home and we'll never look back.
Scrubbingtons believe in this too so that's why they are our go-to brand for the kiddos hand and face wash.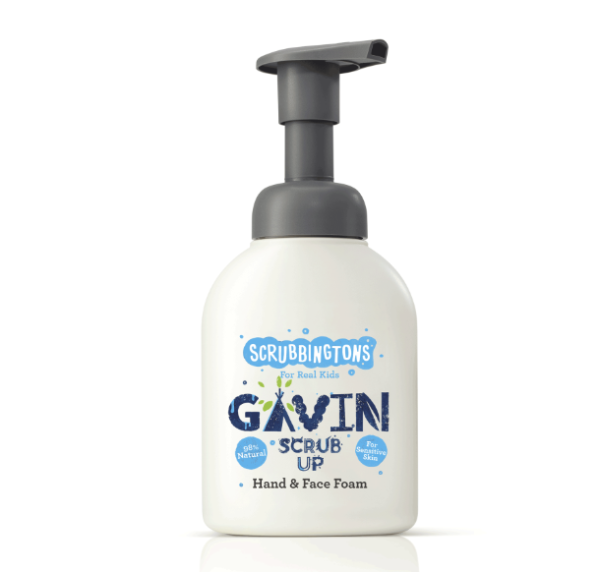 Scrubbingtons are committed to using less plastic and so they've decided to launch a new personalised label service. Once you've refilled your Hand & Face Wash using their handy Refill Pouch why not get a personalised label as well so that your bottle looks even better than usual on the side of your sink.
Simple for any Tom, Dick or Harry! (Or any other name you want to order ... maximum 10 characters though including hyphens so sorry Bartholomew or Christabelle-Marie)
They are completely FREE* and available to order between October 1 to November 15.
Scrubbingtons will be printing all the labels ordered in one big print run after November 15 and they will be posting labels out week commencing December 9 (just in time for Christmas), so please don't panic if your label takes a little while to arrive.
If you have any queries at all you can always email them on hello@scrubbingtons.com
We hope you love them as much as we do.
Click here to order