Mrs Hinch took to her Instagram stories to share a genius hack to keep your little ones busy over the Easter break. Known for her cleaning hacks, Hinch puts away the Scrub Daddy and Zoflora and turns her hand to some arts and crafts.
The mum-of-two videoed herself making edible paint for her son Ronnie to use, and if you want to recreate it at home, you only need two ingredients!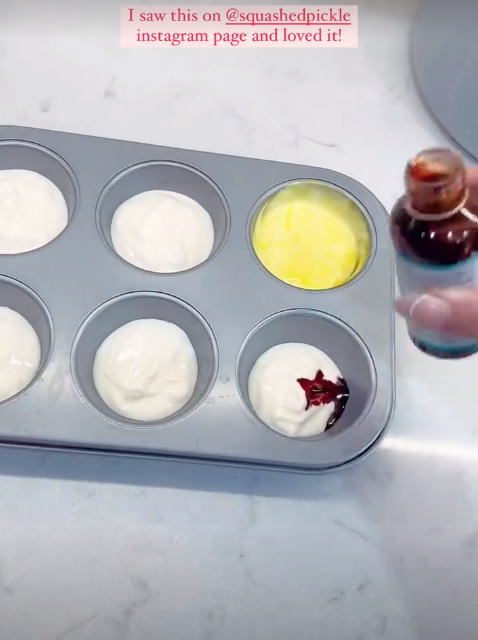 Sophie pours natural yoghurt into a muffin tray and adds different coloured food dye to each section- that's it. It's so easy and is a great way to ensure your tots aren't using any toxic paints while they have fun.
The 32-year-old shows 2-year-old Ronnie using the edible paints to make lines, a heart and handprints on a page. He seems to love it as he says "wow" when he starts to paint. He also practices his colours, with Hinch asking him to point out where different colours are.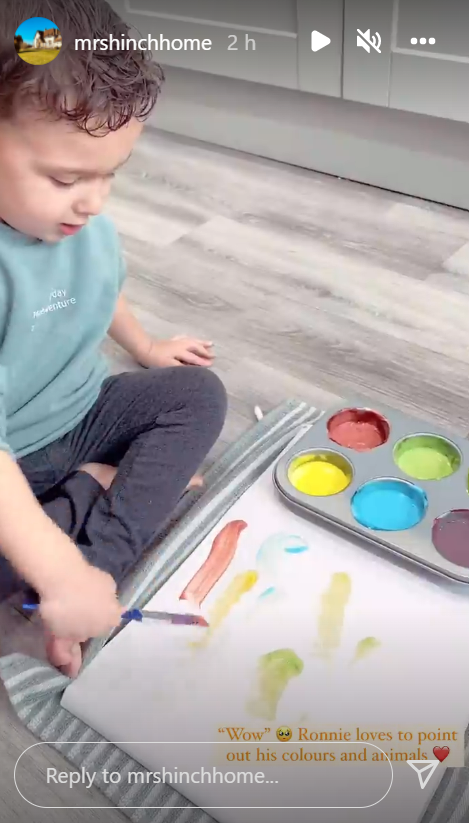 She shares that she found this idea on the Instagram page @squashedpickle, a page known for its inventive toddler food and family meal ideas.
Mrs Hinch, who inspires 4.4M followers on Instagram with her cleaning hacks, has also shared many other activity ideas to keep little ones entertained in the past. Her tip of keeping empty egg carton boxes for her boys to play with being one of them. She lets Ronnie and Lennie use the boxes to sort and organise different dry ingredients she has in the cupboard. So simple, yet so smart!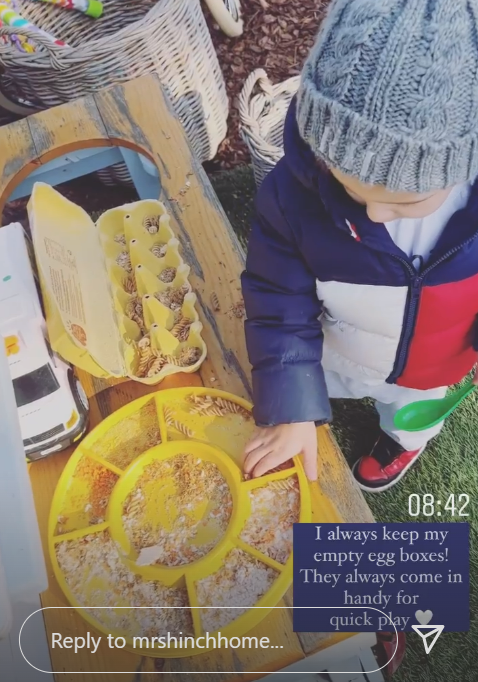 Will you be giving the edible paint a go?