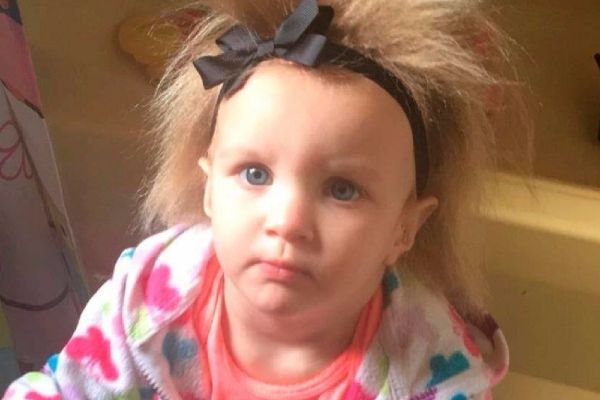 If you struggle to brush your kids' hair, then spare a thought for mum Jamie Braswell.
Jamie's daughter Phoebe suffers from an extremely rare condition known as "Uncombable Hair Syndrome." This means 21-month-old Phoebe's hair follicles are kidney-shaped rather than round and result in her having fine coarse hair which sticks straight upwards.
The condition is extremely rare and believed to only affect 100 children worldwide, according to The Mirror.
While Jamie, from North Carolina, loves her daughter's "unique" look she has been mum-shamed by passers-by who have accused her of not brushing her daughter's hair.
Jamie explains: "I've tried dozens of products in a bid to tame Phoebe's hair, but none have worked so far.
This little girl has 'Uncombable Hair Syndrome' that can NEVER lie flat https://t.co/wdOQIiiI0z pic.twitter.com/Pg4IwOMD7L

— Daily Mail Femail (@Femail) June 28, 2017
"Every morning she wakes up and it's standing on end. It's like permanent bedhead.
"Whenever we go out it's not, 'Oh, she is so cute,' it's 'Oh my gracious her hair is crazy. You got a hold of a balloon, didn't you?'
"We were in the grocery store once and a lady said, 'She is going to hate you when she looks at her baby photos because you let her go out in public like that."
Such comments are very distressing for Jamie but thankfully Phoebe loves her unique hairstyle as it makes her look like her favourite cartoon character, Poppy from Trollz.
Jamie usually styles Phoebe's hair with a headband to keep it out of the way. "People say, 'You should brush it better. Why don't you put it in a ponytail?' But that hurts her," the upset mum explained.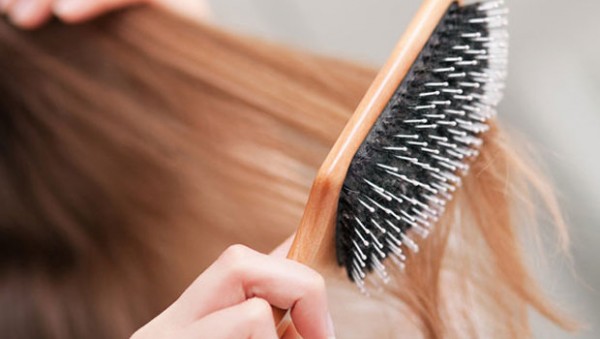 "She always keeps her headband in to try and control the frizziness and keep it off her face and sometimes I'll do a little pony to try and hold it in place.
"If she didn't have that, people would think I was neglecting her."
Jamie and her partner Joey Coupal first noticed Phoebe's hair at three months old when the tot began to grow strands of straw-like hair from her scalp.
"We just thought, 'She's going to have a lot of hair.' Then at her one-year check-up, the doctor said, 'Has her hair always been this way?' I said, 'Well, yeah.'
"Then a few months ago we were looking through Facebook and saw an article about a little girl with Uncombable Hair Syndrome.
"My mum said, 'Look at this,' and I said, 'Oh my gracious, that is Phoebe.' I called the doctor and we ended up getting the diagnosis."
It's believed Albert Einstein also suffered from the rare condition which is believed to be caused by a genetic mutation. There is currently no treatment for the condition but it can improve with age.
"I do worry about her going to school because kids can be so cruel and Phoebe is the most tender-hearted little girl I have ever known," Jamie said.
"It's hard for me to anticipate that people might make nasty comments, but I am going to teach her that we are all different in every way and it doesn't matter.
"I have never seen anyone with hair like hers. It makes her unique."